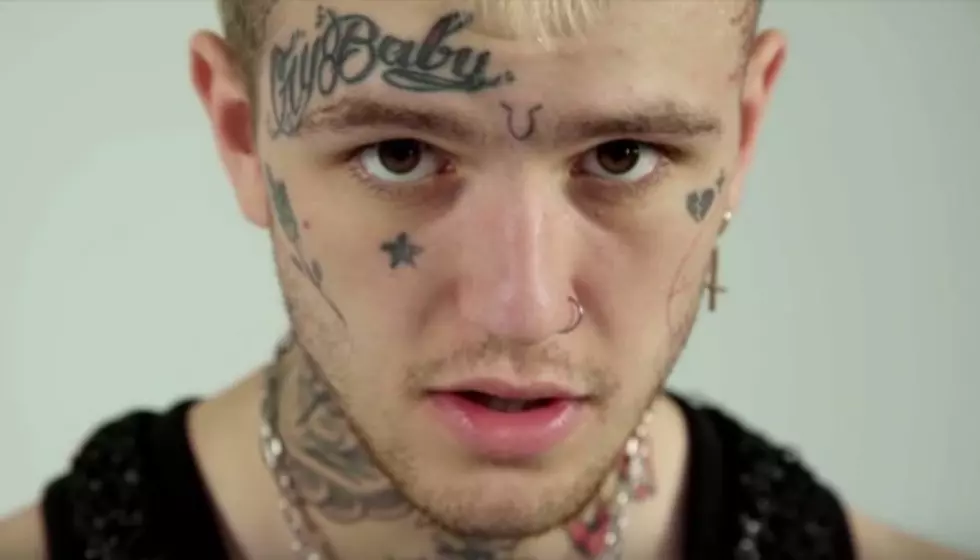 Lil Peep management files dispute against claims in wrongful death lawsuit
[Photo via YouTube]
The two-year anniversary of Lil Peep's death was marked with a new album, documentary and more but legal questions related to the music industry's involvement in his passing are still being debated.
According to Rolling Stone, the late rapper's management and label, First Access Entertainment, is disputing claims including negligence, breach of contract, and wrongful death filed by Peep's mother in documents filed on December 23rd in Los Angeles Superior Court.
Back in October, Peep's mother, Liza Womack, filed suit against the company over claims they overworked him and encouraged drug use. The lawsuit also names several people who were part of his management team.
She named Sarah Stennett, First Access's chief executive and a music industry power broker. She also named Bryant Ortega and Belinda Mercer, who were Peep's former managers. Womack is seeking an unspecified amount in damages for the lawsuit.
The claims say beginning in 2017 Peep was encouraged by management to take drugs during his the Peep Show tour. During a stop in London, he was allegedly gifted pills by one of his managers at a dinner.
His mother also claims Peep was in a "comatose-like state" during that tour's final stop in May 2017. He was reportedly "barely able to communicate, let alone perform, due to his use of drugs."
Shortly after the lawsuit was filed, First Access Entertainment put out a statement. They're denying any responsibility for the death of Lil Peep and condemned the lawsuit.
Attorneys representing FAE Limited and FAE LLC — the U.K. and U.S. branches of the management company, respectively — say in a 44-page document that their contract with Lil Peep did not include anything regarding responsibility for the artist's wellbeing. They also cited similar cases such as Micheal Jackson's estate attempting to sue AEG Live for his death.
The relationship between Lil Peep and the company were "purely of a business nature and not the type of special relationship giving rise to an independent duty of care for one's safety and/or well-being," the document says.
A week later (December 30), Womack filed an amended complaint disputing their claims of lack of responsibility. She says they "undertook the task of controlling and managing [Peep's] personal life," including his food, sleep schedule, money management, healthcare, drug use, social activities and more.
"Any type of contention that this was a mere business agreement flies in the face of the multitude of facts that say otherwise," Womack's lawyer, Paul Matiasic, tells Rolling Stone.
FAE's claim filed last week is saying the lawsuit does not prove any breach of contract. They also claim Lil Peep at times did not hold up his end of their contract either.
The company's lawyers did not respond to Rolling Stone's request for comments. The trial date for the case is currently set for April 5th, 2021.
You can read more about the case here.
What do you think will happen with Lil Peep's mother's legal claims? Let us know your thoughts in the comments below.
[envira-gallery id="218747"]