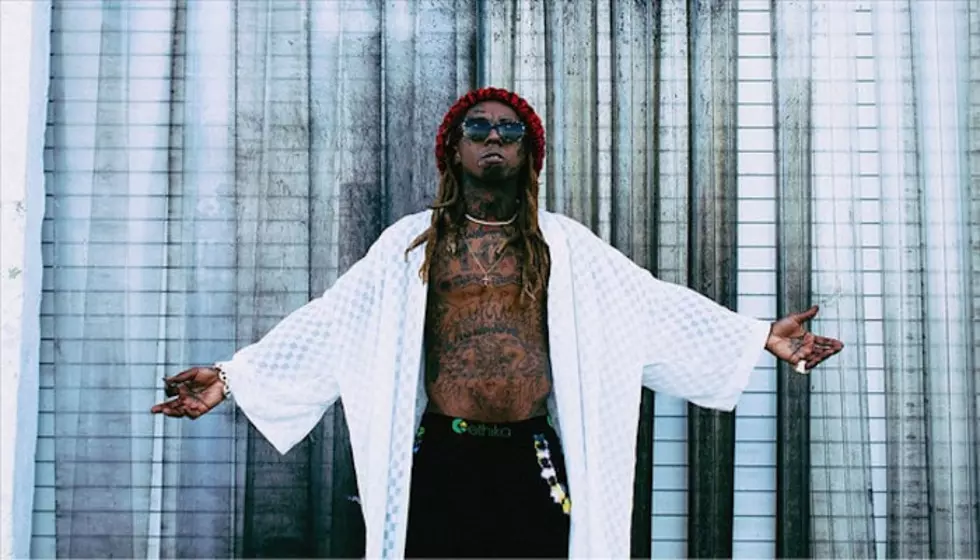 Lil Wayne has been charged with felony weapons possession
[Photo via Spotify]
Rapper Lil Wayne has been hit with a federal weapons charge and could face up to 10 years in prison.
The latest news arrives after federal agents searched his plane back in December 2019.
According to TMZ, the U.S. Attorney for the Southern District of Florida has charged Lil Wayne with one count of possession of a firearm and ammunition by a convicted felon. Lil Wayne was first convicted of a felony gun charge in New York back in 2009. Given his past conviction, this latest charge means that, if convicted, he could face up to 10 years in prison.
Back in December 2019, federal agents searched Lil Wayne's plane at the Miami-Opa Locka Executive Airport. According to the Miami Herald, Miami-Dade police alerted authorities after receiving a tip that weapons and marijuana were potentially located on the aircraft. FBI investigators, Bureau of Alcohol, Tobacco, Firearms, and Explosives were reportedly involved in the search.
Lil Wayne's attorney Howard Srebnick says that his client was "cleared" to leave even though both guns and drugs were reportedly found on the plane. He also tells TMZ that Lil Wayne was charged for possessing a "gold-plated handgun" in his luggage bag.
"There is no allegation that he ever fired it, brandished it, used it or threatened to use it. There is no allegation that he is a dangerous person," he says. "The charge is that because he was convicted of a felony in the past, he is prohibited from possessing a firearm."
Wayne is set to appear in court sometime next month.
What are your reactions to Lil Wayne's charges? Let us know in the comments below.