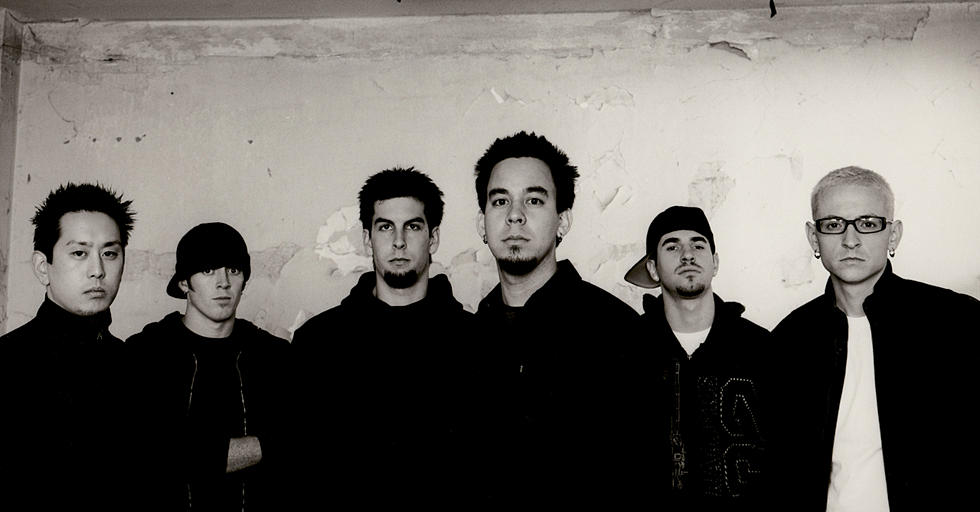 Hear Linkin Park's uncovered Meteora track "Fighting Myself"
[Photo by James Minchin]
Linkin Park are celebrating 20 years of their second studio album, Meteora, and they've uncovered some previously unheard gems. Today, the band shared an outtake from their Meteora sessions called "Fighting Myself."
Featuring vocals from the late Chester Bennington and Mike Shinoda's powerful rap verses, the release follows the vault track "Lost" that came out in February. The track will also appear in the expansive 20th anniversary Meteora box set that's dropping April 7, which is filled with tons of live rarities, demos, and behind-the-scenes footage.
Read more: See the Used's touching cover of Linkin Park's "Shadow of the Day" to honor Chester Bennington
Along with the uncovered track, Linkin Park unveiled upgraded versions of their Meteora music videos. "Numb," "From The Inside," "Somewhere I Belong," and "Faint" are all available in 4K resolution, whereas "Breaking The Habit" received an HD upgrade.
Listen to the Meteora track below.