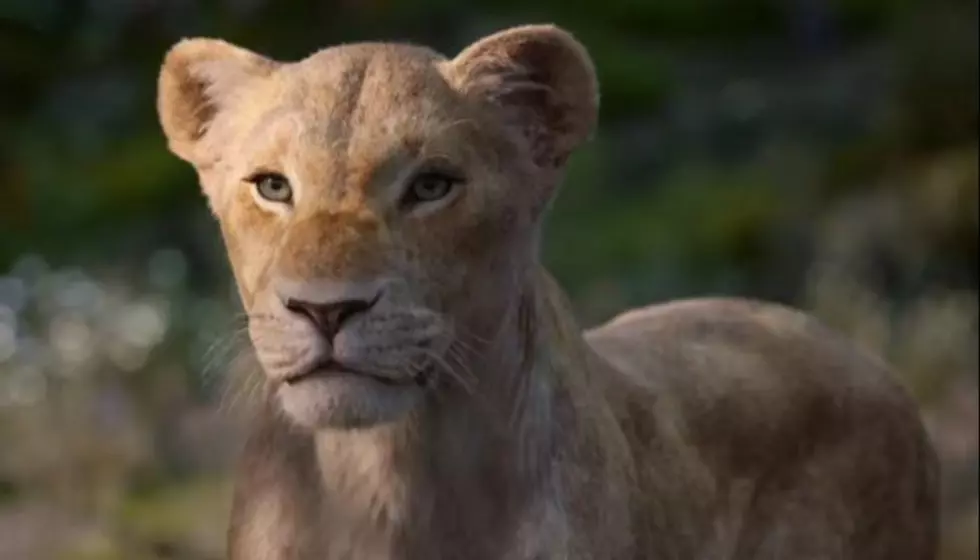 'Lion King' classic gets Beyoncé, Childish Gambino cover in new teaser
[Photo via YouTube]
We are beyond excited for the highly anticipated Disney remake of The Lion King in general, and a new teaser has us freaking out even more.
Now, a clip dropped featuring Beyonce, who plays Nala, and Donald Glover/Childish Gambino, who plays Simba, singing "Can You Feel the Love Tonight."
The song is featured in the brand new teaser trailer. It was originally performed by Elton John. He actually won the Academy Award for Best Original Song for the track in 1995.
Check out the new teaser below.
A few weeks ago, Disney dropped a teaser that gave us our first glimpse of Beyoncé's voice acting as Nala.
"Simba, you have to take your place as King," Nala says in the dramatic, 30-second teaser trailer that has left us in even more anticipation for the film.
You can check out the latest Disney trailer for the remake, below.
The new Lion King opens July 19, and we seriously can't wait to see how this movie brings these beloved characters to life.
The reimagining of The Lion King follows the recent success of Disney's live-action movies, including Tarzan, Maleficent, Cinderella, Beauty And The Beast and  Aladdin.
In case you haven't watched it 100 times already, you can check out the original teaser trailer below.
The film is directed by Jon Favreau and stars James Earl Jones as Mufasa, John Oliver as Zazu, Chiwetel Ejiofer as Scar, with Billy Eichner and Seth Rogan as Timon and Pumbaa.
Beyoncé, Elton John and Hans Zimmer have all contributed to the film's soundtrack.
More on The Lion King
Disney released a teaser trailer for the remake back in November. It broke the record for Disney's most-watched trailer in a day.
Within the first 24 hours, the teaser accumulated an astounding 224.6 million views globally. 
The official trailer was released back in April. It was narrated by the wisdom of Mufasa and hit us heavy with nostalgia.
Check out the first official trailer, below.
Are you excited to see the remake of The Lion King? Sound off in the comments below!
[envira-gallery id="194356"]