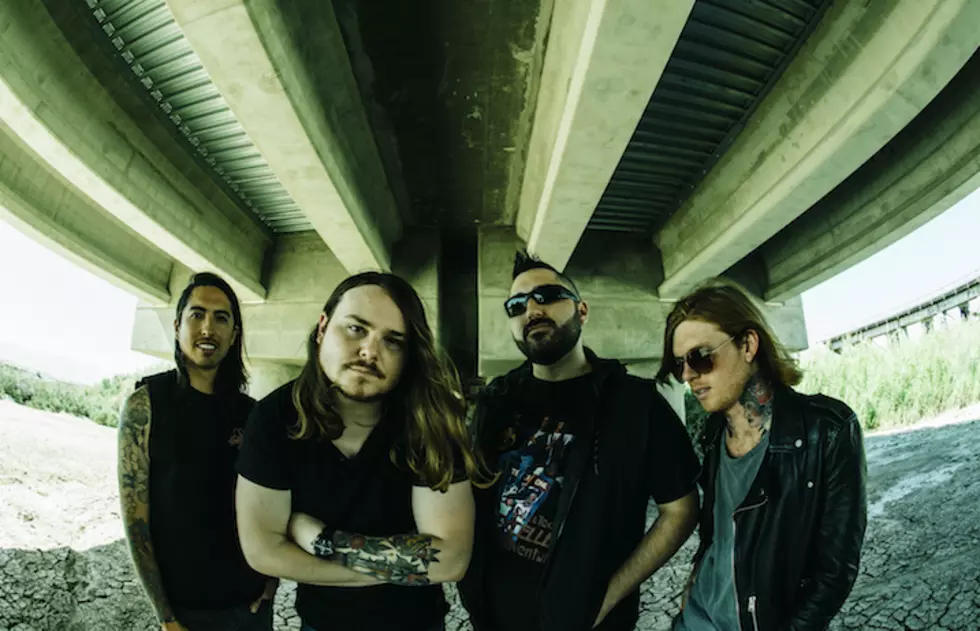 Listen to Of Mice & Men's new single, "Unbreakable"— UPDATED
[Photo credit: Lindsey Byrnes]
UPDATED: Sunday, April 23, 2017 at 6:25 p.m. EST
Of Mice & Men have dropped the accompanying music video for their brand new single, "Unbreakable"—watch it below.
ORIGINAL POST: Saturday, April 23, 2017 at 1:25 p.m. EST
Of Mice & Men have released their first single without Austin Carlile. The track is called "Unbreakable."
The band premiered the song on BBC Radio 1's Rock Show with Daniel P Carter. You can listen to their interview and hear the new song here around the 18 minute mark.
Read more: Listen to Of Mice & Men play first show without Austin Carlile
On April 23, the band posted an omniscient tweet, Instagram, and Facebook message to tease the tune. 
Watch more: APMAs 2016 Performance: OF MICE & MEN