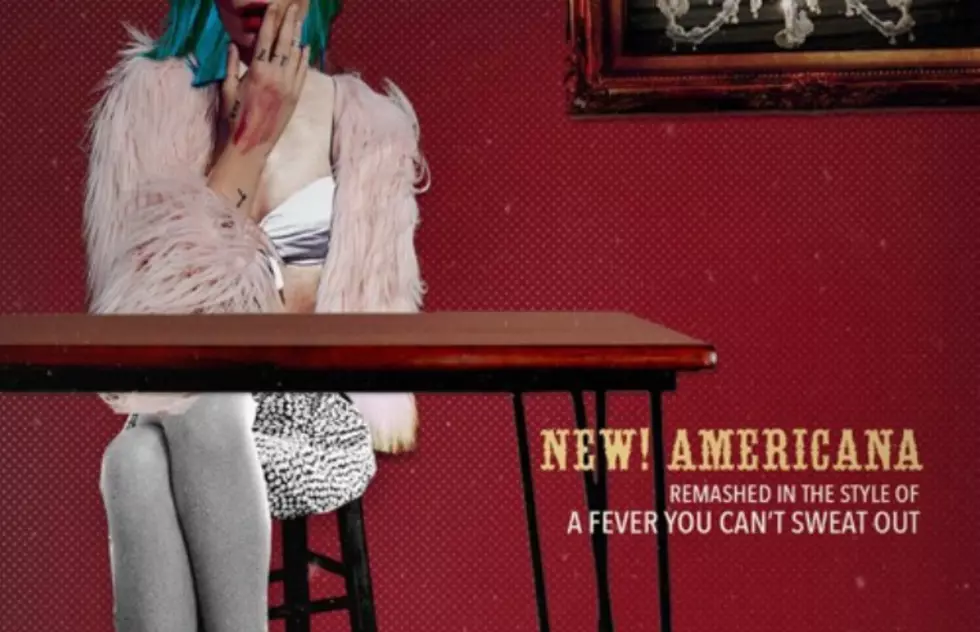 Listen to this cover of "New Americana" by Halsey in the style of 'A Fever You Can't Sweat Out'
[Photo credit: Cameron Hurley]
We Are The In Crowd/SAINTE guitarist Cameron Hurley has done it again, this time reimagining Halsey's "New Americana" in the style of the Panic! At The Disco's A Fever You Can't Sweat Out, and we are drooling over how good it is.
Give it a listen below!
Read more: 8 reasons you should be listening to Halsey
Hurley has been killing the covers game recently with covers of both the 1975 and Fall Out Boy.
We Are The In Crowd have been quiet for quite some time now, but members Tay Jardine, Hurley and Mike Ferri reemerged last year with the alt-pop outfit SAINTE.
SAINTE debuted a new single at the beginning of the month with "With or Without Me."
"New Americana" comes from Halsey's 2015 Badlands, whereas Panic's debut album A Fever You Can't Sweat Out was released in 2005.
Halsey recently revealed through Twitter that her highly anticipated sophomore album hopeless fountain kingdom would be released on June 2.
Check out Hurley's cover below:
Pretty amazing, right? Check out his other covers below!
How do you feel about combining Halsey with Panic! At The Disco? Let us know in the comments!
Watch more: The AP Session—We Are The In Crowd (2011)