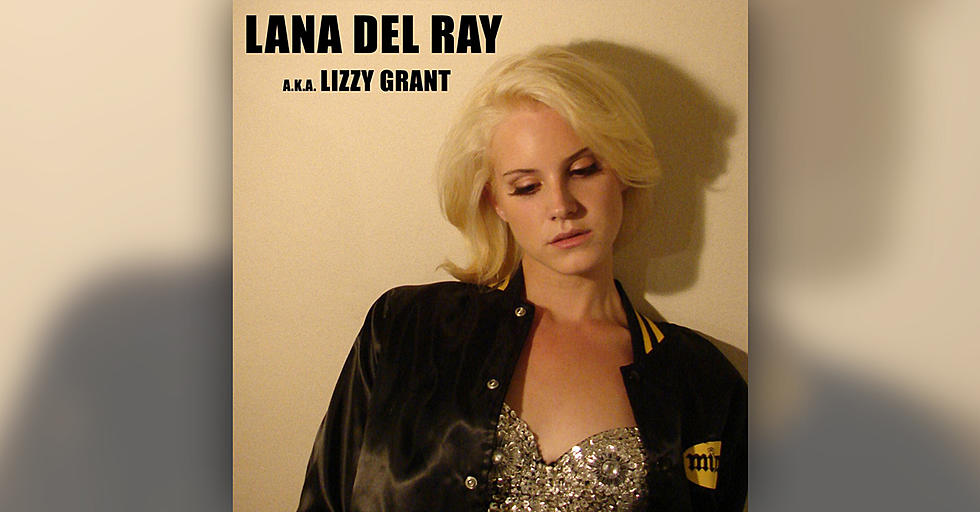 Why so many Lana Del Rey fans are still fascinated by her Lizzy Grant era
[Courtesy of 5 Points]
When Lana Del Rey burst onto the scene in 2011 after her track "Video Games" went viral on YouTube, both fans and critics were desperate to learn more about her. Even before her debut album Born to Die was released in early 2012, the then-26-year-old singer's image seemed fully formed. With promotional images that featured her in in chains, heart-shaped sunglasses, bouffant updos, and flower crowns, she was dubbed the "gangster Nancy Sinatra" — a confounding yet beguiling image of contemporary hipsterism and the past. 
No thanks to misogyny, that meant many were ready to disparage her vision and authenticity — questioning who might've helped to create her sound and aesthetic, whether she was an industry plant, and how she could've become the biggest thing in alternative-pop seemingly overnight. In reality, the singer-songwriter had been working on her craft for years.
Read more: Lana Del Rey stuns and asks big questions on Did you know there's a tunnel under Ocean Blvd
What we know now is that, before there was Lana Del Rey, the pop icon performed without a stage name as Lizzy Grant. Under her birth name (and briefly as May Jailer before that), in her early twenties, she was a pop-rock singer-songwriter who evoked a surf-tinged Nancy Sinatra sound, or what she called "Hawaiian glam metal."
Now, a prolific artist under her stage name — just coming off the release of her ninth studio album Did you know there's a tunnel under Ocean Blvd — her early days seem ages ago. Still, fans are still nostalgic for what they've dubbed as the "Lizzy Grant era.". You can find streams of her album Lana Del Ray A.K.A Lizzy Grant on YouTube with over 700K views; the #LizzyGrant hashtag on TikTok has over 1.2 billion views of old performances, songs, and fan-inspired videos. Fans clearly have an affinity for her early work like Lana Del Ray, which was pulled shortly after it was released in 2010 because her label couldn't actually fund it ( she bought back the rights to herself.) But beyond the love for early standouts like "Kill Kill," the fascination with Lizzy Grant perhaps lies in how much it lays the groundwork for what Del Rey ultimately became. 
Her early music may prove just how many strides she's made as a songwriter, but the nostalgia that's become so ingrained in her artistry and her visual perceptiveness is cemented in the Lizzy Grant era. Singing in New York clubs by night and taking the train to Coney Island — a part of the city that forever feels entrenched in oddity and 20th century sleaze — by day, her music at the time is a throughline of themes that carry through her discography. Del Rey's obsession with setting and the open road is there, she explores toxic relationships, power dynamics, and ingenuity, and at times puts on the cheeky lounge singer vocals that filtered into Born to Die at times. 
Her homemade music videos from this time are even a mood board for the big budget Born to Die and Paradise productions that would follow. Videos for "Kill Kill," "Jump," or pre-Born to Die demo "Kinda Outta Luck" find her, with her hair bleached blonde, singing in front of a webcam or dancing in front of backdrop, interspersed with early Hollywood films like Carmen (a sacred LDR text) and The Barefoot Contessa, or random clips of vintage Americana footage (fireworks, jazz singers, cars with the top down, sprawling beaches in the summertime). In "Kill Kill," she even wraps herself in an American flag — holding dearly the beacon of the American dream that she's in love with and chasing after (even years before her iconic "Ride" video, in which she holds it while wearing a Pabst Blue Ribbon tee, dropped). 
It's all there in Lizzy Grant, even when it seems ever so humble. That humility is arguably also what fans are still so drawn to. She wasn't the popstar with the longest charting albums on the Billboard 200, she was an up-and-comer, living in a trailer park in New Jersey, trying to make it. That said, it's also been documented that it was a tougher period for the singer, as she was coming of age out of a troubled youth and dealing with addiction. On the Chemtrails Over the Country Club track, "White Dress," though, she reflects with adoration on this time and wonders if she was better off before the fame. In many ways, its significance is not lost on her either.
Especially as lore and self-mythologizing has become increasingly intrinsic to LDR and her lyricism over the years, there's a charm in revisiting where it all began: a young woman romanticizing Brooklyn beaches and Neptune Avenue, doing her hair up like the icons she lives by, still unaware of her own status as an icon that's to come.