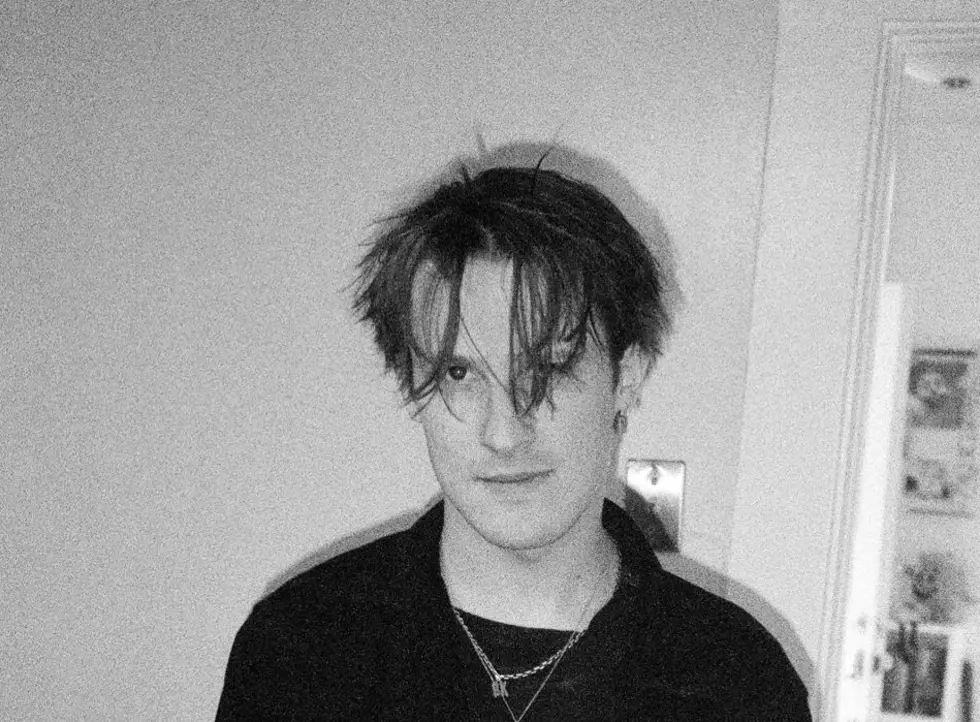 Behind the lens of Logan Rice: from Selena Gomez ads to Hunny videos
[Photo courtesy of Logan Rice]
For Logan Rice, there's no limit on what he captures, as long as it's something that he believes in. From photographing artists for this very magazine to shooting music videos for independent/DIY-driven bands to shooting campaigns for A-listers such as Kourtney Kardashian, Margot Robbie and Selena Gomez, it's abundantly clear that Rice isn't hung up on money or status—he's simply trying to tell as many unique stories as he can through his own lens and on his own terms. 
You do big commercial things like photographing people in movies, and oftentimes on the weekends, you're making these music videos for artists who are just coming up. It's interesting because you never limit yourself. You are always doing something. Go ahead and list off as much as you can that you've done in the last two or three years.
From a celebrity, artist, L.A. standpoint, I've done Kourtney Kardashian, Margot Robbie, all of Selena Gomez's stuff for Rare Beauty, Sabrina Carpenter. I think it's good to balance out the commercial stuff. I did an Aeropostale worldwide campaign, and I do all the Selena stuff that's going to be in Times Square.
Doing the more independent artist stuff, there's no limit—no brand too big or too small, no artist too big or too small. If I believe in the project, that's the most important thing. I don't even care about money anymore. Everything I've done, big or small, has always been cool, and I'm never tripping on money. We can make it work regardless. From a brand standpoint, [there's] Theory, Aeropostale, Nordstrom, Pull&Bear, all of British Vogue, Perry Ellis. It's spread everywhere, [from] the smallest independent brands to Nordstrom.
A lot of brands, from what I've heard, come to you. Do you think that's a result of you investing your time and experimenting and then people getting to see your ideas? You put them onto a really cool band, or there's this visual that you conceived.
Yeah, the biggest campaign that I did at the time [was] in 2017. I had a personal project, a music video that I did on [a] Super 8 for my friend. They were super tiny. This company that my girlfriend at the time was working for was like, "We need a videographer to do this. We love this video you did on [a] Super 8. Basically, do the same thing. We are going to shoot a three-day campaign on [a] Super 8 with this style."
I never thought that one music video I did with my friend would kick-start my career into doing a lot more projects like that. Or someone will see a personal [project] I did and go, "Oh, I love this mood and the way you shot it. Can you do this but with our brand?" To some extent, creatively, get burned out doing the same stuff over and over again. They're like, "Do what you did for Pull&Bear, do what you did for Nordstrom or do what you did on this personal project, but do it for us." I was like, "How can I make that interesting for me?"
At the same time, I would rather do something that's my own style and my own spin on things than someone who's like, "OK, here's our idea and our creative" and it doesn't fit anything I do. I definitely invest in a lot of musicians and brands early on just to be creating work, or I do personal projects where I have an idea and wanna do it for my portfolio.
Then someone with a budget will be like, "Hey, we want you to redo this idea but for us. Is that cool?" That's why I do it. For artists, if I'm going to do a music video, I don't want to do one music video and then I never talk to you again. I would rather do one music video that makes sense stylistically for the band and for myself and then develop a relationship and then do all of your music videos and photos.
That's such a good message. Another thing I wanted to talk about was you DJ with Midwest Boyz. It seems like you're trying to grow creatively on all ends, every corner of your being.
It started off with just me doing video work, and then I took photos for fun, and then I started getting hired for doing photos. I was like, "I just do this as a hobby," and now I have two AP covers coming out, and I've done campaigns, and I have photos in our show tonight. I didn't think that was a thing. I just did it, and then we started DJing. Then from that, it's like, "OK, cool. Now we have a song out that's going to hit a million streams soon, and now we're getting close to [playing] shows and getting paid for it." I never thought that was a thing. I just did it because I like doing it, and I took photos because I liked doing it. Then from that, it just turned into something else.
What bands would you shout out that you really like? Your music taste is all over the place, and I wanted to give you a minute to exemplify that.
I don't feel weird listening to anything. If the music's good, it's good. If I want to listen to Katy Perry and Taylor Swift one day, I will. If I want to listen to Ride and Drop Nineteens, I will. Or if I want to go crazy and listen to blink, Good Charlotte and all the pop-punk stuff, [I will]. Trying to be like, "I only listen to this kind of music, whatever's cool or indie or alt," I think that's lame. You should listen to what you wanna listen to, and who cares what anyone else thinks?
Every video that I do for someone that's big or small, I genuinely like the music. If I can't drive around and bump your song, I don't want to do your video. I'll get hit up from a major label, and they're like, "Hey, you want to do this song?" I'm like, "I don't like the song." I don't want to hear this 100 times on set. I don't want to do it. I don't care how much money, big or small, you have. I need to like the song, and I need to like you as an artist. Otherwise, it doesn't really make sense.
What's your dream video?
The 1975. That's the main one, stylistically. That video makes the most sense for me, direction-wise. Other than that, I think it would be really tight to do something with Yung Lean or Bladee. I really like their style, their videos. All the Yung Lean videos are insane. It's out of left field for me in a way. People don't really know that I listen to that religiously, but I think that would be really interesting.
Obviously, rest in peace, I watch Lil Peep videos every single day of my life. It would be fun to do a Bieber video. There's so much potential. A Drake video would be insane, and I'll probably get a lot of smoke for this comment, but a Kanye video. Kanye is one of my favorite artists of all time. As a person, he is definitely very questionable, but his music and his production are next level. I've always been a fan of him.
The other thing I would like to talk about is how humble and relatable you are. You find connection, and I don't know if it's even conscious. I've never seen you have a bad day and look grumpy. You always bring a positive attitude and good energy to things. It's an incredible treat.
Thank you, that means a lot. I definitely have a lot of off days. I try not to let it affect my work, especially when I'm on set. I love being on set more than anything. So when I show up to a meeting or at a shoot, even if everything from that day is absolutely fucked, I'm stoked to be here. I'll deal with the other stuff going on later. I don't need a break. I don't need to bring anyone else down. I can forget it for a few hours. I think there's a lot of people that are like, "I'm an artist. I'm elite. This is my set. This is my project." They think very highly of themselves—they won't take on certain projects or do certain things because they think they're above them.
I think that's a bad attitude and a bad way to approach things. I think you should make something because you want to make it. That's probably the most important thing to me—and relationships. Even the first Bad Suns and Hunny videos I did, I was like, "OK, we did this one video. It's awesome. I want to do all your videos and go to your shows and do your photos." Developing relationships with people is the most important thing because then you find people you want to work with. All the people I work with are genuinely people I want to hang out with. If I can't go have a drink with you somewhere or hang out with you, I probably don't want to work with you.
This interview appeared in issue 398, available here.