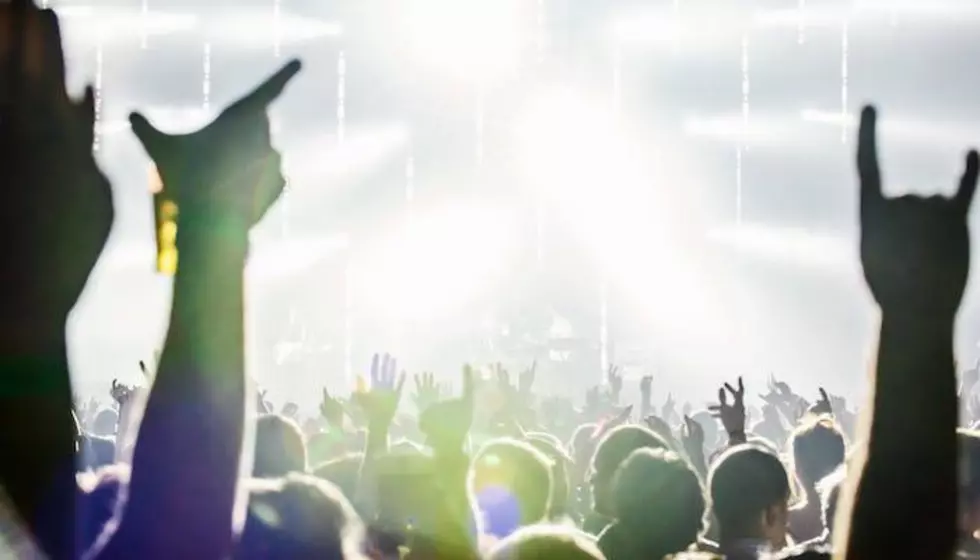 PVRIS, Laura Jane Grace, more to play LOVELOUD Festival
[Photo via Pexels]
Imagine Dragons vocalist Dan Reynolds has announced the third annual LOVELOUD Festival with an incredible lineup that includes some of our favorites such as PVRIS, Laura Jane Grace and more!
Check out the full lineup below.
Taking place June 29 at the USANA Amphitheatre in West Valley City, Utah, LOVELOUD Festival "seeks to progress the relevant and vital conversation about what it means to unconditionally love, understand, accept and support LGBTQ+ youth in our communities."
Proceeds from the festival will benefit local and national LGBTQ+ charities including The Trevor Project, GLAAD, The Human Rights Campaign, Tegan And Sara Foundation, Encircle and more.
"We at the Tegan And Sara Foundation are honored to be a major benefactor again this year at LOVELOUD. We see this event already affecting great change not just in Utah, but also around the country," says Tegan Quin of Tegan And Sara. "By partnering with LOVELOUD, the Tegan And Sara Foundation is able to reach more young LGBTQ people, continuing our work to better the lives of the women in our community.
"As a member of the LGBTQ community and the music community myself, I couldn't be more proud to be involved with LOVELOUD as both a board member and performer at this year's event. Taking part in last year's festival was the highlight of my 2018. The positive energy was unlike anything I've ever experienced as an LGBTQ person or as a musician. That feeling is still crackling around inside my heart, eight months later."
The festival will be headlined by Grammy Award nominated artist Kesha and includes an incredible lineup of Martin Garrix, Dan Reynolds, Tegan And Sara, Daya, Grouplove, PVRIS, K.Flay and Laura Jane Grace & The Devouring Mothers.
"I'm truly honored and humbled to be headlining LOVELOUD this year. I stand with my talented friend Dan Reynolds and Imagine Dragons in this fight for equality," Kesha says. "We need to make sure that all LGBTQ+ people feel accepted and supported and that families have the support that they need.
"It's important to try to keep families together and having positive open-minded conversations and, for me, to be a part of something that can continue building the bridge to create a safe space for everyone sounds like a beautiful opportunity. A place that supports all people and all love. This festival has done so many wonderful things to help the LGBTQ+ community over the past few years, is a wonderful loving fun safe space, so I hope to see you all come out for LOVELOUD this summer!"
If that lineup isn't already stacked enough, more artists are expected to be announced in the coming weeks.
"LOVELOUD is back again this year and stronger than ever," Reynolds says. "We are excited to celebrate our LGBTQ youth through music and spoken word. My hope is that they feel loved, accepted and perfect just the way they are. I invite all the political and religious leaders of Utah to join us as we show our LGBTQ youth that they are not just loved, but truly accepted and appreciated."
Tickets will go on sale Friday, March 15 at 10 a.m. MST and will be available for purchase here.
Can't make the festival? No worries. The event will be livestreamed in its entirety on AT&T's social media channels.
Are you excited for the 2019 LOVELOUD lineup? Who else would you like to see join these artists? Sound off in the comments below!
[envira-gallery id="185694"]