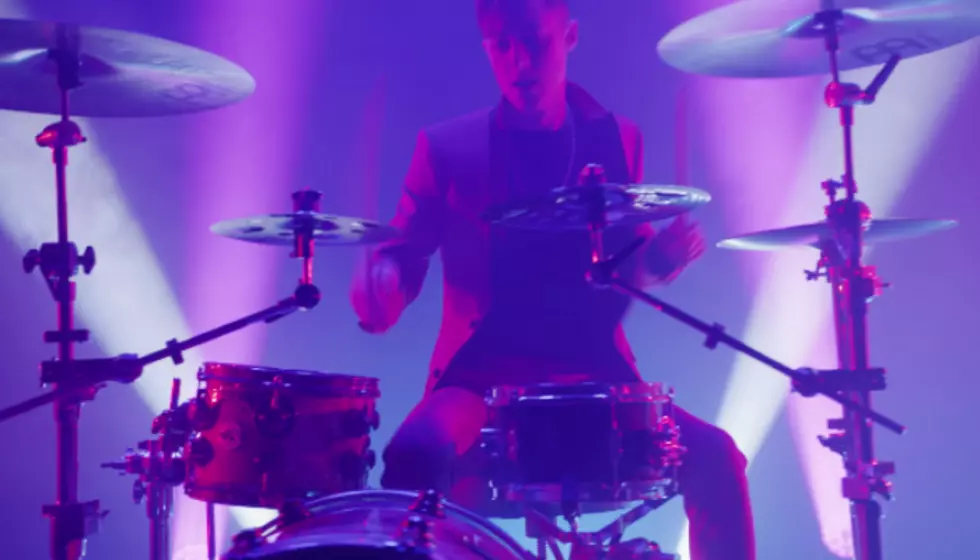 Watch Luke Holland drum with sword-wielding dancers in his "Katana" clip
[Photo via YouTube]
Session drummer Luke Holland has been consistently working with some top-level bands including The Word Alive, I See Stars and more but now he's gearing up to release his debut solo EP.
The drummer is dropping his debut EP at some point in the near future but first he's delivering a brand new single titled "Kitana" along with an accompanying music video.
The new track is an instrumental jam with some gnarly beats all throughout. It features some skittering electronic synths building off of the wild drum work from Holland.
"I tracked drums for a song for Telle from TWA for his solo project & met Charles Kallaghan Massabo, who produced that track. We immediately hit it off, & I expressed my interest in wanting to write instrumental tracks that would eventually have vocals on them. Katana was the first song we wrote, it immediately just 'happened'. After that, we continued writing, & my debut EP will be coming out soon!"
You can check out the video below.
Last year, Holland took on the drumming role with Starset for their album Divisions.
You can check out a track from that release below.
What do you think of Luke Holland's new "Kitana" video? Let us know in the comments below.
[envira-gallery id="219789"]