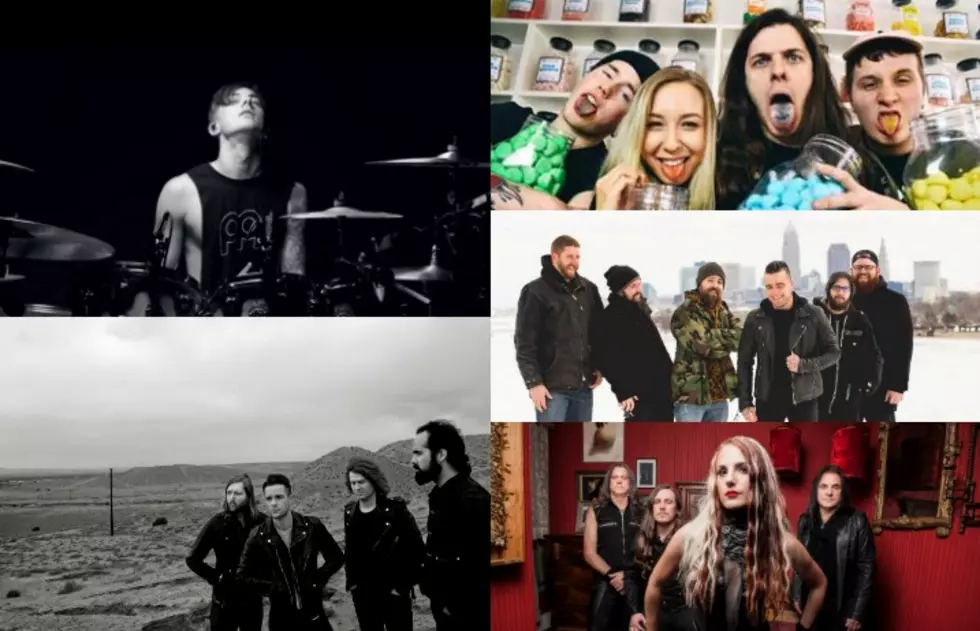 Luke Holland shares Halsey drum cover and other news you might have missed today
Heard you like tours: We've got some from Daisyhead, the Killers and more—plus, don't miss Luke Holland covering Halsey's "Strangers" on drums. Check out the news you might have missed today below!
Read more: Knocked Loose, Movements, more fill in for Counterparts vocalist during band's Warped set
1. Daisyhead have announced an East Coast tour:
They're headed out with Nominee in September!
2. Speaking of tours, here's a 2018 run from the Killers:
The North American dates are in support of their upcoming album, Wonderful Wonderful, out this September.
Read more: Watch Corey Taylor's son rock out onstage with Stone Sour
3. Luke Holland dropped another one of his famous drum covers:
This time, he's taking on "Strangers" by Halsey feat. Lauren Jauregui.
4. Milk Teeth have signed to Roadrunner Records:
Their EP Be Nice is also out today! Here's their video for "Prism":
Read more: 10 times bands invited kids on stage, and it was the cutest
5. Survival Kit have a new single:
Watch the video for "Stranger Things" below!
6. Alter Bridge just launched pre-orders for their live album:
Live At The O2 Arena + Rarities is out September 8 via Napalm Records. The deluxe version comes with a documentary—preorder here and watch the teaser trailer below!
Read more: Slayer perform "Raining Blood" on 'The Tonight Show Starring Jimmy Fallon'—watch
7. Absolutely Not have a new video and album:
Check out the video for "Blood Money" below and listen to the album here!
8. New music video from Fallen Captive:
Check out the live video for "Famous" below! Here's frontman (and APTV Correspondent!) Stevie James on the song: "Famous is my take on the narcissistic and hollow culture that social media has created. Millions of insecure and talentless hacks begging for arbitrary attention through "likes" and "Shares."  It's no wonder my generation has a huge and worsening mental health problem. But hey, fuck it, post another selfie on the beach and tell everyone how much you care about progressive issues. Are you famous yet?"
Read more: Rapper Lil Peep, heralded as "the future of emo," announces debut album, new song—listen
9. Awaken I Am announce album and lead single:
Blind Love is out September 19—watch the music video for the title track and lead single now!
10. Xandria announce a headlining tour with support from Worhol and more:
Check out this run of US dates with a sick lineup!
Watch more: APMAs 2017 Interview: ONE OK ROCK | PRS Lounge