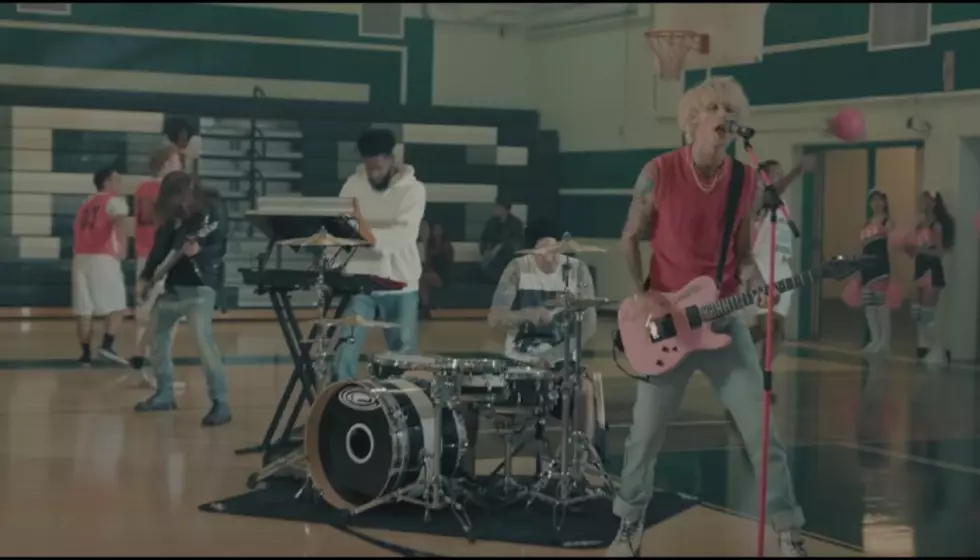 See Machine Gun Kelly and MOD SUN's new 'Downfalls High' teaser trailer
[Photo via YouTube]
Machine Gun Kelly's step into pop-punk with Tickets To My Downfall is getting twisted into a full-on musical bringing the project to the next level, and now the film has its first trailer.
Downfalls High was revealed late last year and is arriving soon with MOD SUN helping out on the directing and writing of the movie.
The musical film is starring TikTok star Chase Hudson and Euphoria's Sydney Sweeney and is arriving on January 15.
It was confirmed in October and originally slated to arrive sometime in December, but the date was pushed back.
The first teaser clip came in November offering a look into the high school backdrop of the upcoming movie.
 

View this post on Instagram

 
You can watch the new teaser trailer below.
Machine Gun Kelly revealed to NME that Downfalls High is essentially "pop-punk Grease" and was filmed in just four days. It was inspired by a running joke between him and MOD SUN, with the pair using the excuse of needing to watch Grease 2 as an escape from certain situations.
"Maybe that joke sparked the whole idea, because now we're making a new pop-punk Grease," he said. "It was almost like shooting 14 music videos back-to-back, but with a narrative that's outside of my personal life stories."
Machine Gun Kelly and Travis Barker are also narrating the musical.
"It focuses on other characters," he said. "And then me and [Barker] are just the narrators. It's an interesting concept because it hasn't been done for an album ever, maybe outside of like Pink Floyd's The Wall."
What do you think of the trailer for "Downfalls High"? Let us know your thoughts in the comments below.