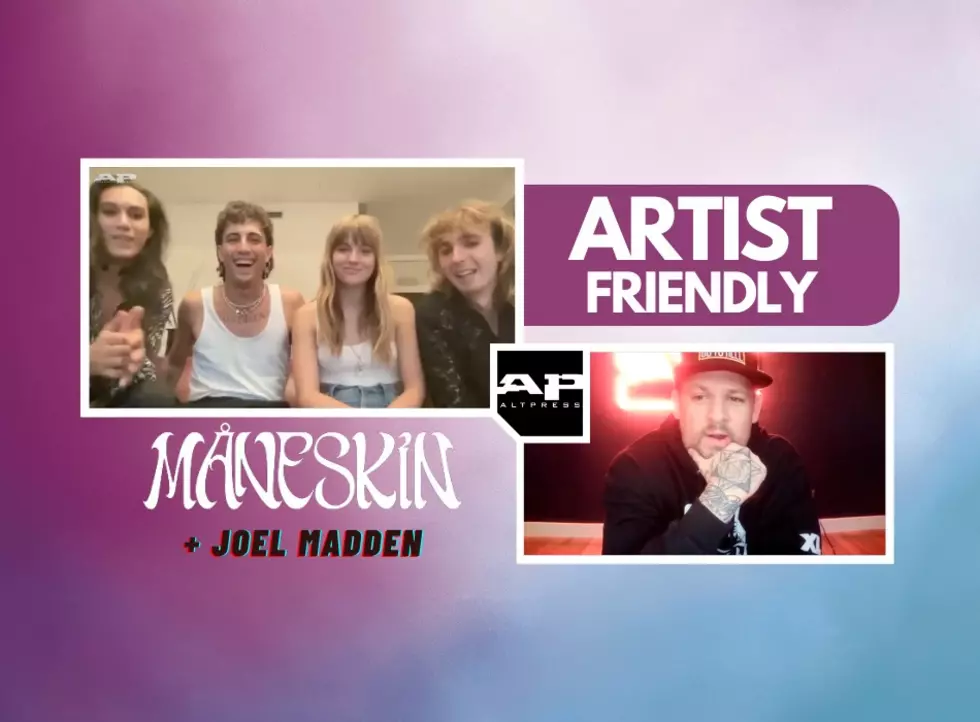 Måneskin and Joel Madden on performing in the streets of Italy
[Måneskin/Joel Madden]
From busking in the streets to being crowned as the winners of Eurovision Song Contest 2021, Måneskin has grown to become one of the hottest alternative rock bands in the world.
For the cover story of AltPress issue #398, Joel Madden talked with the international rockstars about the message they want their music to convey and more. Our latest Artist Friendly brings you the discussion, showcasing the probing conversation.
As vocalist Damiano David yelled into the microphone during their band's celebration at Eurovision, Måneskin proved that "rock and roll never dies."  
Watch the entire video as well as read an excerpt of the interview below.
People in America obviously know you, but I want to know if there is anything you want people to get from your music. If there was anything you wanted people to feel or a message you wanted them to receive, what would it be?
DE ANGELIS:
I think the main thing we want to express is really the freedom because, especially here, there are not many rock bands. And since we started playing together, we've always been told, "This is not going to work. Rock music is not a thing in Italy. No one listens to it. It's dead."
DAVID:
"If you think this is a hit, then you don't know what a hit is."
DE ANGELIS:
We spent a couple of years fighting every day about this stuff, but we kept doing it because we were sure about it. Because the main thing for us is that we feel represented and happy while we're playing. We don't have to pretend—like writing shitty songs that we don't like just to get on the charts. We want to make something that we can enjoy, and we have freedom, and we can express ourselves. This is the most important thing we would want our audience to get.
Also, I think there are so many amazing artists that feel limited by the music industry in general, and it's such a shame. I think the meaning of music is just to be free and to be who you are.
ETHAN TORCHIO:
The meaning of art, in general, is just doing something that you feel represented by.
RAGGI:
Yeah, and I think that it's also important to keep writing new music. If you're writing music that you like, it's more important to reach the people in general because they listen.
DAVID:
We want people to feel the authenticity of our songs because when we write, we always try to mix everything up.
There's not one of us that's pushing in this direction. After all these years, we created this chemistry, and now we feel like we are all on the same path, and we are really authentic, and we have a lot of fun writing new music, experimenting and sharing new ideas. And so we all also want the people to feel that—that it's the fun part, the studio part when we share ideas and play with pedals and amplifiers and the microphones.
Check out where you can buy the issue here.