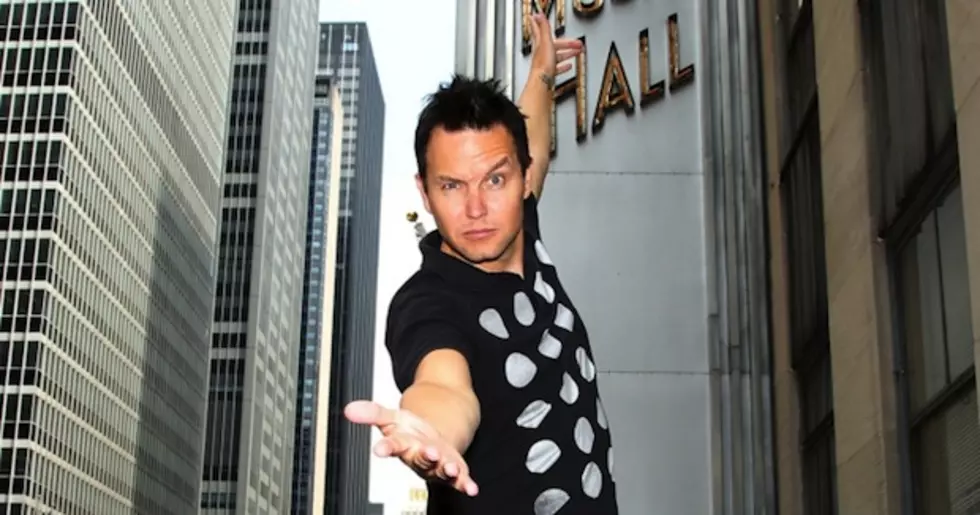 Mark Hoppus stars in new 5-second film 'Time Travel Phone'
Mark Hoppus has starred in a new 5-second film titled Time Travel Film. According to the website, 5-second films were first created in spring of 2005 after Brian Firenzi was "disappointed by so many 5,400-second films." They explain further that the rules are simple: 2 seconds of beginning titles, 5 seconds of film, 1 second for end titles (and that if you think them running at 8 seconds is too long that "we can only assume you're no fun at dinner parties).
In Hoppus' segment, he is angry at his past self for a $15,000 phone bill, but the phone calls creates an unbroken cycle of phone bills. Watch it below.