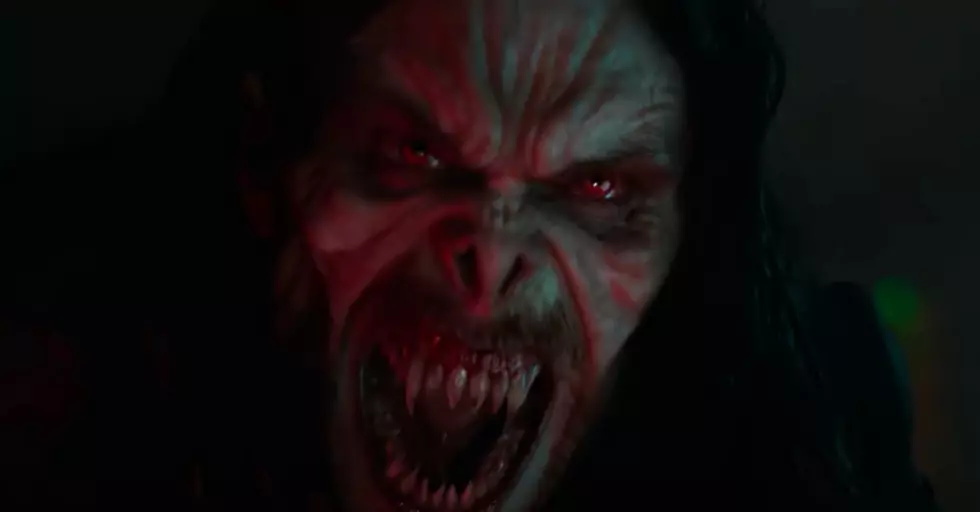 Marvel releases final trailer for Jared Leto-lead 'Morbius'—watch
The third and final trailer for Marvel's Morbius has arrived. The film stars Jared Leto as the anti-hero.
Morbius follows the story of Michael Morbius, a doctor with a rare blood disease who tries to cure himself with the help of vampire bats. When his cure turns into more of a curse, Morbius must decide whether he will hunt and consume blood, or die. The new trailer shows off a better look at Morbius' vampire look.
Morbius is the most recent Spider-Man villain to get their own standalone film, following Venom: Let There Be Carnage. The new trailer also spotlights Michael Keaton, who played The Vulture (aka Adrian Toomes) in Spider-Man: Homecoming. It's presumed Keaton plays an imprisoned Toomes in the film. Doctor Who star Matt Smith also appears in the new trailer as Loxias Crown, otherwise known as the supervillain Hunger.
Morbius arrives in theaters April 1. Check out the final trailer below.