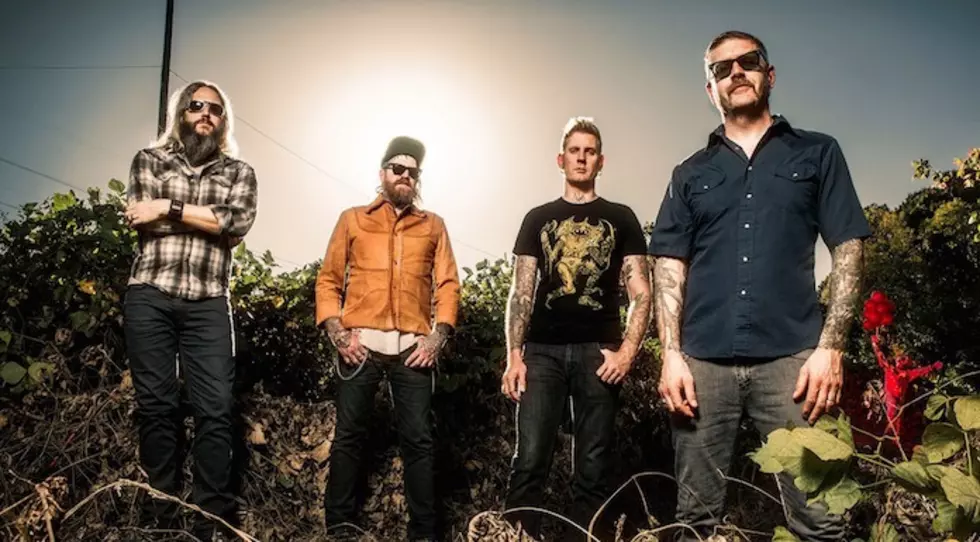 Mastodon guitarist says tanking music industry will erase artists
[Photo by: Jimmy Hubbard]
Mastodon guitarist Bill Kelliher is getting real on the current state of the music industry, lamenting the death of the artist and discussing meager music streaming royalties on a new episode of the Let There Be Talk podcast. Listen below.
As reported by Loudwire, Kelliher gets realistic with host Dean Delray on the unstable landscape for rock bands. The Mastodon member proffers that artists will start to "disappear" if a growing number of them can't sustain profitable touring.

"If this continues, the artist is gonna disappear, because we cannot afford to go out here," he says. "There's so many people behind those songs you hear on the radio. I can only speak for my genre and the people who know how we do it."
Killiher even gets down to brass tacks with the Let There Be Talk Host about his own band's finances. Confirming an established industry practice, the guitarist says that Mastodon will owe any album advance money back to their record label:
"When it comes to us doing a record... The record company fronts you that money. They say, "Here's $600,000, you're gonna make a record that's gonna cost $575,000.' So there's that money. You owe that money back to the record company."
With this in mind, the musician tackles the currently inequitable terms for artists when it comes to streaming services. He concludes, as do many modern-day rock bands, that the only way to turn a profit is to hit the road. And hard.
"I could live a thousand years and if Spotify played all day long," says the guitarist. "I'd maybe make a couple of thousand dollars." He adds that the "only way to make any money is to get out here on the road and tour, tour, tour constantly."
What do you think of Kelliher's talk on the state of the music industry? Do you really think a declining music scene will eventually wipe out artists? Sound off in the comments.