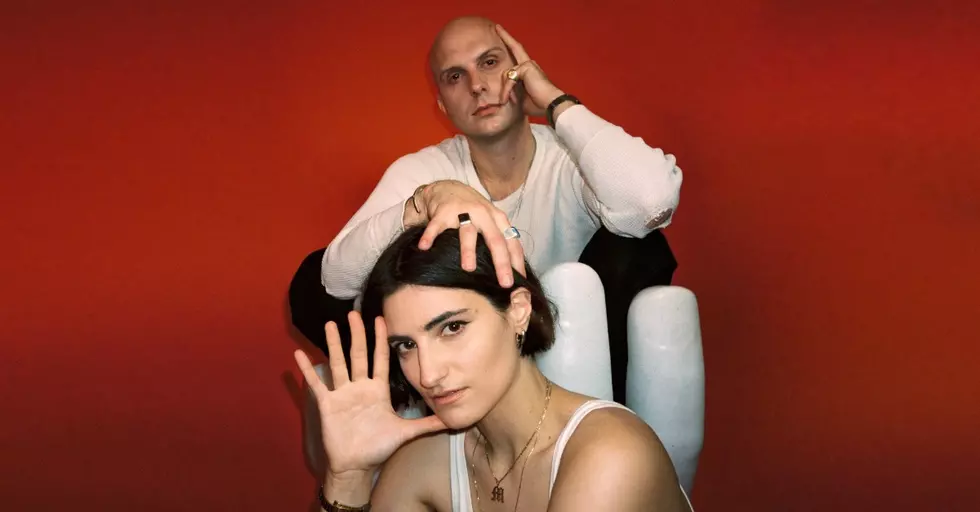 Mattiel release new album 'Georgia Gothic'—listen
Mattiel have released their new album, Georgia Gothic. As its name suggests, the record is a tribute to their home state and its musical history.
Recorded in a Northern Georgia cabin, the album presents Mattiel Brown and Jonah Swilley as fierce collaborators. Across 11 tracks, the duo quickly get to work to acknowledge and strengthen their home's artistic contributions. Ranging from R.E.M. to the Allman Brothers Band, they have plenty of inspiration to draw from.
Lead single and opener "Jeff Goldblum" embraces the oddity of OutKast by acting as an ode to Brown's crush on the actor in question. Meanwhile, "On The Run" sounds undeniably Southern, the type of track you'd want to hear as you traipse into a secluded bar and order a bourbon neat. "Cultural Criminal" nods to hip-hop, employing a beat that wouldn't feel out of place on Donald Glover's Atlanta.
Speaking on the single, Mattiel say it's about staying skeptical but hope it means different things to listeners.
"Now more than ever, we're all being assaulted by media, propaganda and advertising at any given moment, so I think 'Cultural Criminal' serves as a personal reminder to maintain my focus and attention on things that matter to me beyond the influence of popular culture and mass media," Mattiel exclusively tell Alternative Press.
Check out Georgia Gothic, as well as the band's latest music video for "Cultural Criminal," below. You can also catch Mattiel on tour.
Georgia Gothic
tracklist
1. "Jeff Goldblum"
2. "On The Run"
3. "Lighthouse"
4. "Wheels Fall Off"
5. "Subterranean Shut In Blues"
6. "Blood In The Yolk"
7. "Cultural Criminal"
8. "You Can Have It All"
9. "Other Plans"
10. "Boomerang"
11. "How It Ends"
Mattiel tour dates
03/18 - Austin, TX @ SXSW
03/19 - Austin, TX @ SXSW
03/31 - Atlanta, GA @ Terminal West
04/03 - Memphis, TN @ The Lamplighter
04/04 - Fort Worth, TX @ Tulips
04/06 - Tucson, AZ @ Groundworks
04/07 - San Diego, CA @ The Casbah
04/08 - Los Angeles, CA @ Lodge Room
04/09 - San Francisco, CA @ The Chapel
04/13 - Baker City, OR @ Churchill School
04/14 - Seattle, WA @ Tractor Tavern
04/15 - Vancouver, BC @ Fortune
04/16 - Portland, OR @ Doug Fir
04/17 - Boise, ID @ Neurolux
04/18 - Salt Lake City, UT @ Urban Lounge
04/20 - Denver, CO @ Globe Hall
04/22 - Kansas City, MO @ Record Bar
04/23 - Louisville, KY @ Zanzabar
05/05 - Birmingham, UK @ Hare & Hounds
05/07 - London, UK @ Lafayette
05/08 - Bristol, UK @ The Fleece
05/09 - Leeds, UK @ The Brudenell Social Club
05/10 - Glasgow, SC @ Oran Mor
05/12 - Dublin, IR @ Whelan's
05/13 - Manchester, UK @ Gorilla
05/16 - Lille, FR @ Aeroneff
05/18 - Paris, FR @ Maroquinerie
05/19 - Antwerp, BE @ TRIX
05/21 - Berlin, DE @ Lido
05/22 - Copenhagen, DK @ Loppen
05/23 - Hamburg, DE @ Nochtspeicher
05/24 - Amsterdam, NL @ Paradiso Noord
05/25 - Nijmegen, NL @ Doornroosje
05/26 - Hellendoorn, NL @ Dauwpop Festival