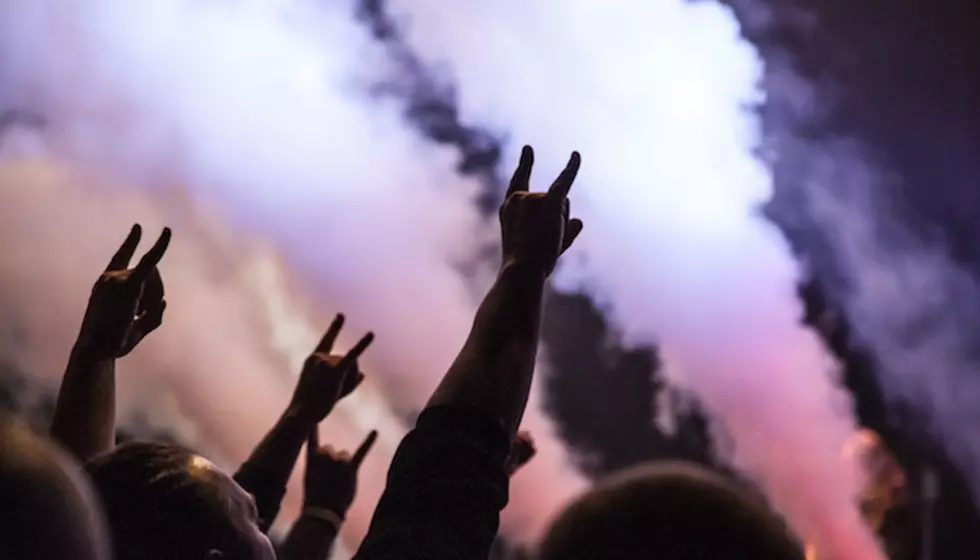 You're going to have to wait another year for Mayhem Festival's return
[Photo via Unsplash/Luuk-Wouters]
Unfortunately, Mayhem Festival was grounded before it was even able to take flight this year. 2020 was set to mark the return of the metal-themed festival for the first time since 2015.
However, due to the state of the world with the coronavirus pandemic, Mayhem Festival has announced that this summer's upcoming tour is off, but they're returning next summer. 
Started in 2008 by Warped Tour founder Kevin Lyman and his Taste of Chaos partner John Reese, Mayhem Festival brought a metal-focused package across the country for several summer runs.
In the wake of poor ticket sales, Reese announced the tour's end the day after its final stop in Dallas, Texas in 2015.
Back in December, Mayhem Festival's Instagram became active once more. It shared an image from Rocky with the simple caption "don't call it a comeback. #mayhem2020."
Then, in February, a reported leak showed that Megadeth and Lamb Of God would be on the ticket for Mayhem Festival's return, but less than a day later, the festival's official Facebook page confirmed that the rumors were not true. 
Well, in our first update since then, we have official news that Mayhem Festival is canceled for 2020. But, they plan on coming out swinging for 2021. The post is yet another image from the Rocky franchise. 
as we're sure you've guessed.. due to the pandemic we have to sit this summer out, but 2021 we plan on being back in full swing ? ? ? ?
Following Mayhem Festival's demise, Lyman and Reese revived Taste of Chaos that year with the Used, Jimmy Eat World, the All-American Rejects, Dashboard Confessional and more. At the time of the announcement, Lyman and Reese exclusively chatted with AltPress about TOC's return and Mayhem Festival's fate.
When asked about TOC's comeback and if a similar revival could happen for Mayhem, Lyman responded, "Maybe. I don't know. You never say never right?"
The final run featured the Devil Wears Prada, Code Orange and more, but Reese reveals they still got backlash for the lineup when addressing a possible return.
"Man, we're just out of the firing line with this," Reese says. "We haven't really had a debrief on anything as far as what we want to do, where we want to take it, if we want to take it… The biggest problem heavy music has right now is headliners, ultimately. You can't play amphitheaters with this massive production without bands that are hard ticket sellers. There was all this B.S. about it being a shitty lineup this year – but trust me, we beat the streets for a lineup. We didn't leave a single stone unturned. We're going to let dead dogs lie. [Laughs]. We'll see what happens in the future. Who knows what the future holds?"
Kevin Lyman has also shared with AltPress that he "doesn't have any role" in Mayhem Festival's relaunch. Reese is also not involved.
Are you excited to see what Mayhem Festival has in store for 2021? Sound off in the comments below!
[envira-gallery id="185694"]