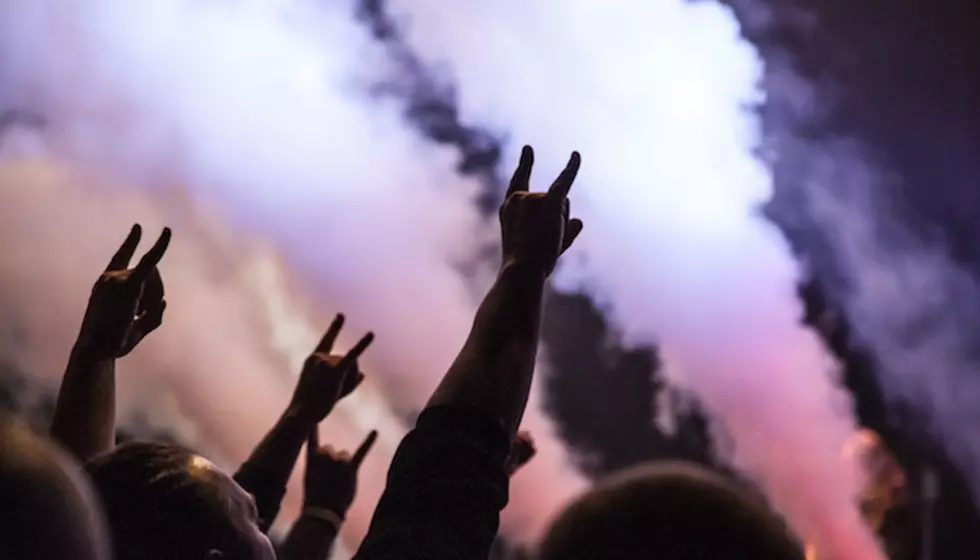 Mayhem Festival 2020 partial lineup and date reportedly leak
[Photo via Unsplash/Luuk-Wouters]
Mayhem Festival looks like its making return this year as one of their promoters, DJ Nick Fury reportedly posted a leak of the lineup on social media. Megadeth and Lamb Of God are allegedly making appearances.
Started in 2008 by Warped Tour founder Kevin Lyman and his Taste of Chaos partner John Reese, Mayhem Festival brought a metal-focused package across the country for several summer runs.
In the wake of poor ticket sales, Reese announced the tour's end the day after its final stop in Dallas, Texas in 2015. However, it looks like it could finally be making a return in 2020 after some cryptic social media posts.
Now, Chicago-based DJ Nick Fury made a post on Facebook announcing that Megadeth and Lamb Of God, will be making an appearance.
Fury also said one of the shows will take place in Tinley Park Illinois on July 10, and to expect more info regarding the festival sometime next week.
Lamb Of God was previously featured in the festival's run in 2010. Megadeth had their turn with the fest in 2011. No performers for the 2020 lineup have been officially confirmed by the festival.
UPDATE: FEB. 8, 2020,3:51 P.M. ET: Mayhem Festival has addressed the rumored leak, which you can read more on here.
More on Mayhem Festival 2020
Following the tour's demise, Lyman and Reese revived Taste of Chaos that year with the Used, Jimmy Eat World, the All-American Rejects, Dashboard Confessional and more. At the time of the announcement, Lyman and Reese exclusively chatted with AltPress about TOC's return and Mayhem Festival's fate.
When asked about TOC's comeback and if a similar revival could happen for Mayhem, Lyman responded, "Maybe. I don't know. You never say never right?"
The final run featured the Devil Wears Prada, Code Orange and more, but Reese reveals they still got backlash for the lineup when addressing a possible return.
It's unclear of Lyman and Reese's involvement with the new reiteration, if at all. It's currently rumored Avildsen will be involved in the relaunch. If true, the Rocky-centric teaser photo holds extra weight as the Sumerian Records founder's father John Avildsen directed Rocky and Rocky V.
UPDATE: FEB. 8, 2020, 2:35 P.M. ET: Kevin Lyman has shared with AltPress that he "doesn't have any role" in the festival's relaunch. Reese is also not involved.
The photo first appeared on the Mayhem Festival Instagram account after it became active again. The festival updated its Instagram bio to read "hindsight is 2020.. and so is the return of mayhem. ?"
The account also shared an image from the Rocky films, the caption reads, "don't call it a comeback. #mayhem2020."
Do you think Lamb Of God and Megadeth will be making an appearance at Mayhem Festival this year? Share your thoughts in the comments down below!
[envira-gallery id="194356"]