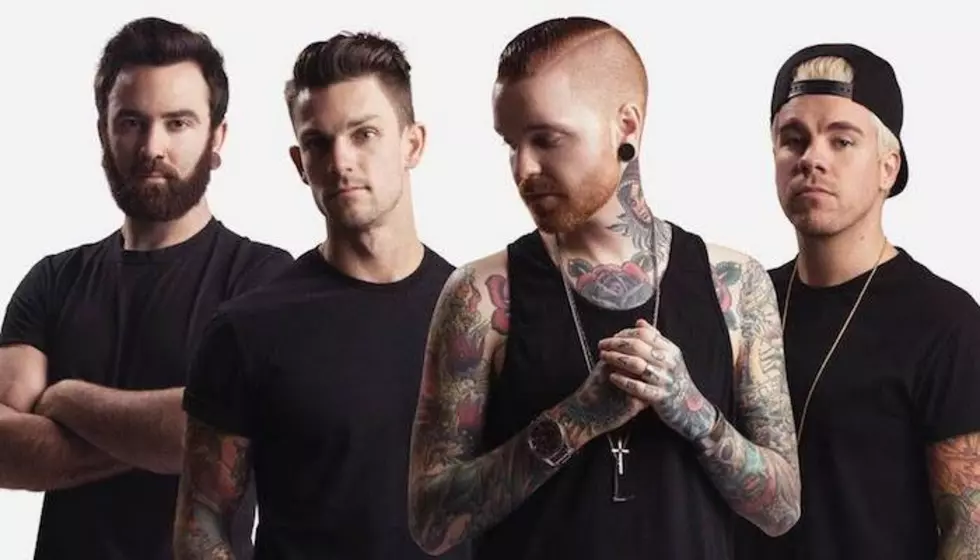 Memphis May Fire vocalist Matty Mullins apologizes for using a racial slur
[Photo via Spotify]
Memphis May Fire vocalist Matty Mullins is issuing an apology for previously using a racial slur after a post began circulating online accusing him of being recorded saying the n-word on a voicemail to his manager.
In his post, Mullins recalls the incident from the beginnings of their career offering his explanation of the context under why it was said and his regret in doing so.
The recording of the voicemail began making the rounds on Twitter last week with someone bringing up a now-removed recording posted to SoundCloud.
According to ThePRP, the recording included Mullins using the n-word in a voicemail left for his manager set to a song while he was "exaggerating about potentially signing to Fearless Records."
Further, the Memphis May Fire frontman has been posting about the Black Lives Matter movement and the social media backlash over that in relation to the recording was swift.
Now, the Memphis May Fire frontman is addressing and acknowledging the incident with a statement. He owns up to the call and says he isn't trying "to defend ignorant things that came out of my mouth when I was young and immature."
You can read his apology post below.
"10 years ago, before the band had any real traction, I spoke with my manager at the time on the phone every day. Aside from talking about business, we also joked around a lot. I was young, excited, stupid, and always hyper. Anytime he didn't answer a call I would leave a ridiculously exaggerated or vulgar voicemail for him to chuckle at before calling me back.
A couple years later after the band had seen some success, he took some bits & pieces from the voicemails & made a song with them. His intention was for us to listen, laugh & look back on how far we had come since those ridiculous days. All this time later, that song fell into the hands of some people that do not know me.
Naturally I have seen a burst of angry social media comments from those people who do not know the context or timeframe of what was said and want to expose me in light of everything happening in the world right now, and to be honest, I get it! I would never sit here and try to defend ignorant things that came out of my mouth when I was young and immature. I'm addressing this because those who have heard about it deserve to have the whole story.
Over the last 10 years my life has changed drastically, from both experiences I've had and the maturity that comes with getting older. I've made a lot of mistakes and learned so much from all of them. I've learned just how powerful words can be, from the stage and interviews all the way to a private or light hearted conversation.
My choice of language back then showed a lack of judgement and understanding of how hurtful words can truly be, and for that I sincerely apologize from the bottom of my heart. You rarely get an opportunity to explain yourself to everyone that sees something on the internet, so I am grateful for anyone taking the time to read this.
With a career in music comes a platform and ability to reach countless people. I want nothing more than to use my platform to spread love, hope, joy, and any knowledge I might again along the way.
To show support through donations, connect with grassroots campaigns and obtain resources for allies, please refer to the links below.
Help the family of George Floyd here.
Fight for Breonna Taylor here.
Help the family of Ahmaud Arbery here.
To sign petitions for George Floyd, Breonna Taylor, Ahmaud Arbery and more, click here.
Donate to one or more community bail funds for protesters here.
Click here for more resources for protestors, including pro-bono lawyers.
Visit Movement For Black Lives for additional ways you can help the cause.
Click here to connect with leaders building grassroots campaigns.
Here are some anti-racism resources for allies who want to learn more.For other ways to donate, please head here.