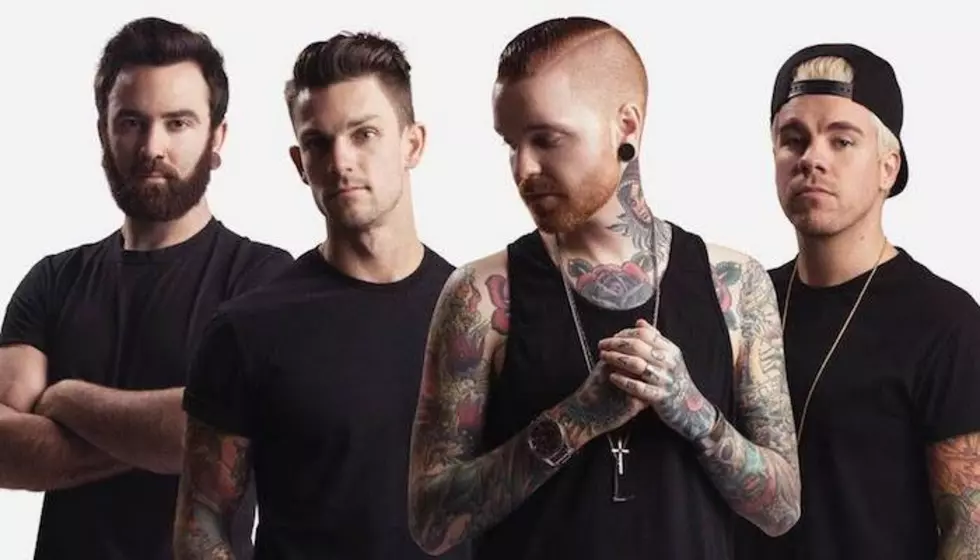 Memphis May Fire announce new tour and other news you might have missed today
[Photo via Spotify]
FIDLAR released a new music video for "Can't You See"—plus, don't miss Catfish And The Bottlemen's album announcement. Check out the news you might have missed today below!
1. Mark Morton and Light The Torch announce new tour
Lamb Of God guitarist Mark Morton will embark on a co-headlining tour with Light The Torch beginning in March. Moon Tooth are on as support, and tickets are available now.
Dates:
03/13 –  Richmond, VA @ Broadberry
03/14 –  Philadelphia, PA @ Underground Arts
03/15 –  Toronto, ON @ Lees Palace
03/16 –-  Montreal, QC @ Astral
03/18 –-  Boston, MA @ Brighton Music Hall
03/19 –  New York, NY @ Gramercy Theater
03/21 –  Chicago, IL @ Bottom Lounge
03/23 –  Colorado Springs, CO @ Black Sheep
03/25 –  Los Angeles, CA @ Roxy
03/26 –  Phoenix, AZ @ Club Red
2. Pretty Vicious release new track "These Four Walls"
Pretty Vicious dropped "These Four Walls," which will be on the band's upcoming debut album, set to be released early this year via Big Machine/John Varvatos Records. They have several shows scheduled this year in the U.K. and U.S. You can find tickets here.
Dates:
02/12 – London, UK @ The Camden Assembly
02/22 – Los Angeles, CA @ El Rey Theatre
06/01 – London, UK @ Camden Rocks Festival
06/02 – London, UK @ Camden Rocks Festival
3. Memphis May Fire are going on tour with He Is Legend
Memphis May Fire will be starting a tour at the end of February with support from He Is Legend. MMF released their latest album Broken in November. The band will also be performing at this year's Epicenter Festival and Impact Musical Festival. Tickets for the tour are available now on the band's site.
Dates:
02/28 – Birmingham, AL @ Zydeco
03/01 – Nashville, TN @ The Cowan
03/02 – Louisville, KY @ Diamond Pub Concert
03/03 – Johnson City, TN @ Capones
03/05 – Fayetteville, AR @ George's Majestic
03/06 – Springfield, MO @ The Riff
03/08 – Corpus Christi, TX @ House of Rock
03/10 – Destin, FL @ Club LA
4. Parker Bossley releases new music video
Influenced by '90s rock videos, Parker Bossley gives us a lighthearted video for his latest single "Lifted."  Before embarking on a solo career, he was a touring member for various bands and collaborated with Fitz And The Tantrums on "Walking Target."
5. Night Lights release new song "Nerve"
Night Lights released "Nerve," a song about how a person loves another so much, they aren't afraid to tell their S.O. things they might not want to hear. The band will be having a single release party Jan. 28 in Los Angeles at Bardot. You can RSVP for the event here.
6. FIDLAR unleash music video for "Can't You See"
Besides releasing their third full-length, Almost Free, today, FIDLAR also dropped a new music video for "Can't You See." The video features Martin Starr (Freaks And Geeks, Knocked Up, Adventureland) and shows the group traveling through what they perceive Hollywood to be and trying to get others to join them. You can purchase and stream Almost Free here.