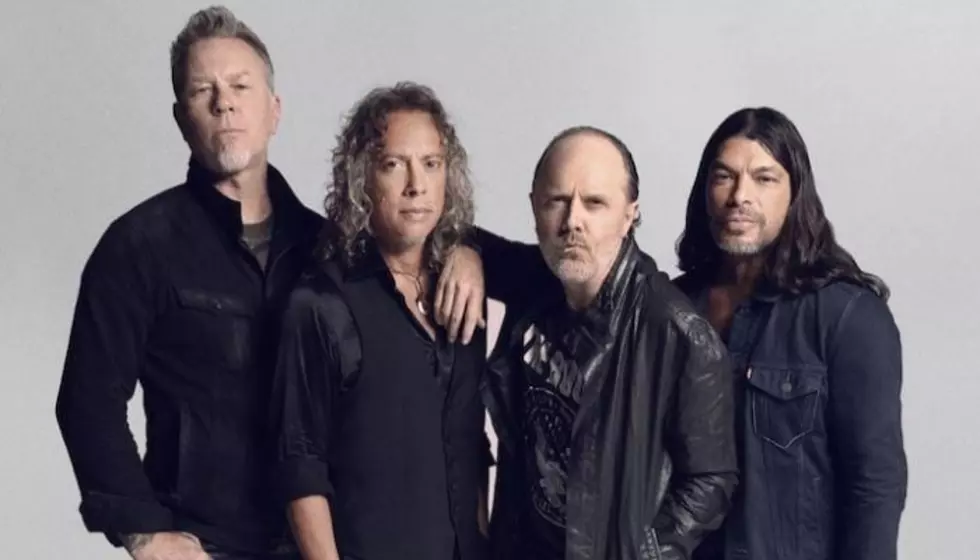 Metallica fans can buy puzzles of first four album covers
[All photos via Spotify]
Metallica fans can now acquire the band's first four album covers in jigsaw puzzle form for some rock 'n roll yet wholesome fun. 
Rock Saws, a rock puzzle branch of toymakers Zee Productions, just created puzzles in the past of Slayer, Iron Maiden and more. 
Read more: With Confidence announce fall U.S. tour with Seaway, Doll Skin
Now, they've created the Metallica covers for you to collect. There is a puzzle for the first four albums by the band: Kill Em All, Ride The Lightning, Master Of Puppets and ...And Justice For All. The puzzles are 500 pieces each and drop in September. 
You can see what the puzzles look like below. 
More Metallica news
Metallica are a big enough band that drawing tens of thousands of fans to one of their shows isn't unheard of.
What is surprising though is bringing 1% of a country's population together for a night of heavy metal.
The kings of thrash metal did exactly that at their most recent show in Finland. The band's set in Hämeenlinna brought 55,000 people together while the Finnish population is 5.503 million.
The show also topped the venue's previous record for attendance becoming the biggest concert to ever happen in the country.
At the show, the band were seen continuing their tradition of playing songs selected just for the hometown audiences. Guitarist Kirk Hammett and bassist Rob Trujillo performed "Kuuma Kesä" by Popeda as part of their extended guitar solo together.
Metallica also took some time to bring some charity to Finland donating 55,000 euros to the Finnish children's charity Hope Ry. All four members showed up to meet with the organization prior to the show.
In other news, Metallica just announced they will be dropping their very own children's book The ABCs Of Metallica. 
The book is created to benefits the band's All Within My Hands foundation, which supports workforce education and the fight against hunger.
The band posted the full details on their website to explain everything about the upcoming book which is officially out November 26.
We know we'll be grabbing a copy as soon as we possibly can. If you want one too, you can pre-order your own here.
What do you think of the Metallica puzzles? Sound off in the comments down below!
[envira-gallery id="195377"]