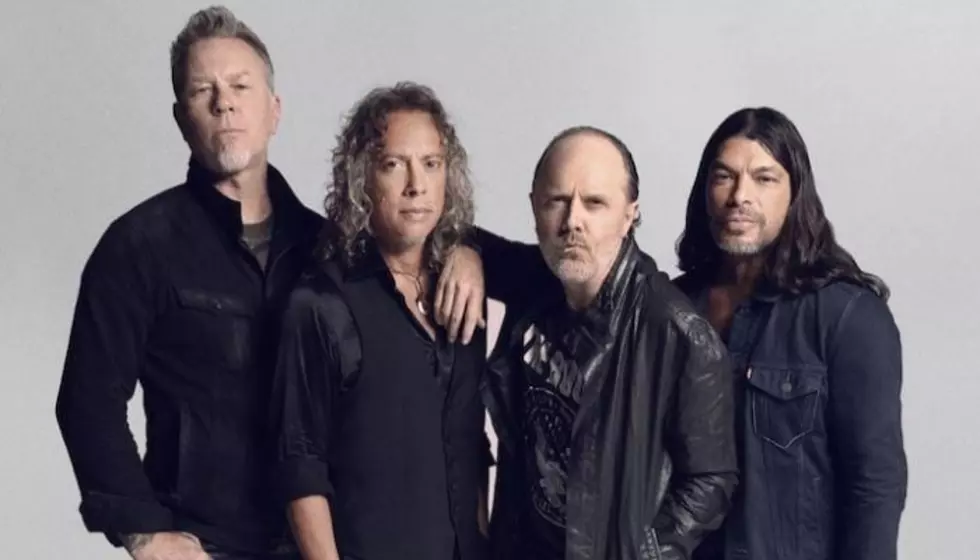 Metallica song gives heavy feel to 'Call of Duty: Modern Warfare' trailer
[All photos via Spotify]
"Enter Sandman" from Metallica is one of the most iconic metal songs in existence, and the makers of Call Of Duty: Modern Warfare are bringing its energy to the new multiplayer trailer for the game's soft reboot.
The classic track from the band's '91 self-titled Black Album pairs along perfectly with the games fast-paced gameplay creating a heavy matchup for gamers and metalheads.
The Call Of Duty website describes the game as "grounded combat and fast-paced action. The most photo realistic environments in franchise history. Fan-favorite multiplayer modes and epic Killstreaks. Deep weapon customization. Best-in-class down the barrel gameplay. And a whole lot more."
This isn't the first time Call Of Duty has partnered with metal musicians before though. The series has historically worked with Avenged Sevenfold, particularly focusing on vocalist M. Shadows. The singer has even appeared as himself as a playable character in Call Of Duty: Black Ops. 
You can watch Shadows' character in action in the player below.
You can also watch Shadows discuss his character below.
The soft reboot of Activision's long-running franchise is expected to arrive on Oct. 25
For now, you can watch the trailer in the player below.
More on Metallica
Earlier this week, a woman in British Columbia used Metallica's music to save her life from a wild cougar.
Canadian woman Dee Gallant was on a walk with her dog when the animal approached her.
"I looked over to the right and there it was," she told Kelowna Now. "I couldn't make it out at first and thought, 'Oh that is a strange color, that's not a tree.'"
After trying to fend it off by simpling yell at it, she took to playing Metallica's "Don't Tread On Me" to scare it away.
"I thought it was the noisiest thing on my phone that would probably scare it," she continued. "That was also the message I wanted to convey to the cougar."
Watch the exchange below.
What do you think of Metallica's "Enter Sandman" appearing in the new Call Of Duty trailer? Let us know in the comments below.
[envira-gallery id="217198"]