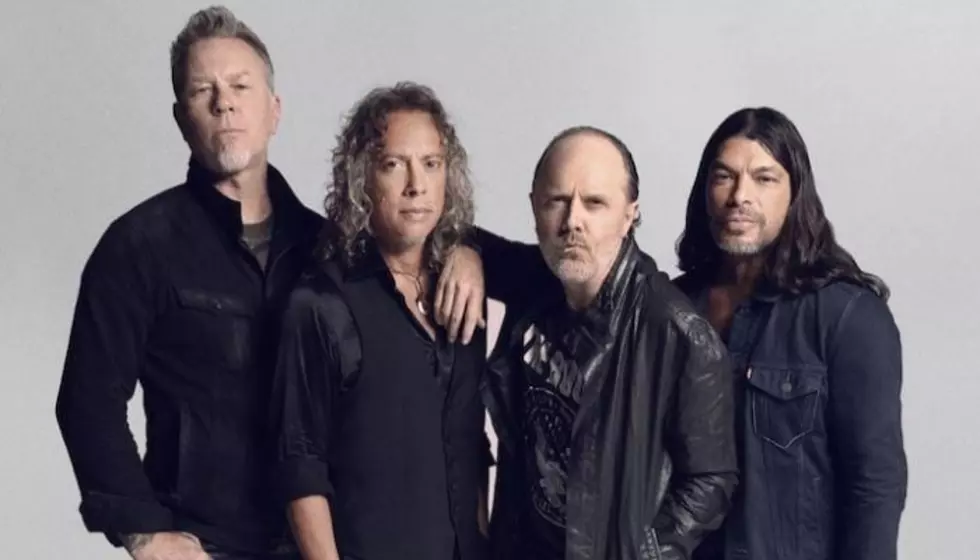 Metallica singer James Hetfield has solo Motörhead jam session in his car
[All photos via Spotify]
Metallica frontman James Hetfield just showed his love of Motörhead on Instagram and we are here for it.
The Metallica Instagram account posted a video of the musician rocking out to the band's song "Ace Of Spades."
"Happy Memorial Weekend!!!" the caption read.
 

View this post on Instagram

 
Hetfield has not kept his love of the band a secret. He played tribute to the frontman of Motörhead, Lemmy, on his latest album Hardwired… To Self-Destruct.
You can listen to that song below.
In other news, Hetfield just starred in Netflix's Ted Bundy biopic Extremely Wicked, Shockingly Evil and Vile.
Hetfield plays Officer Bob Hayward in the upcoming film, the patrolman who arrested the real Bundy back in 1975. While the role marks Hetfield's first dramatic acting debut, it looks like he hit this one out of the park.
This isn't the first time Hetfield has worked with the film's director, Joe Berliner. As it turns out, Berliner also co-directed Metallica's Some Kind of Monster documentary.
Recently, Efron sat down for an interview on Jimmy Kimmel Live! where he revealed what it was like working with a member of Metallica.
"He comes on the set, and it's one of the more pivotal moments," Efron says. "It's the moment that Ted actually got caught for the first time—he ran a stop sign. And James Hetfield plays the policeman that picks him up."
"And James Hetfield, to his credit, and absolutely nailed the part, he just crushed it. It's like he's been acting his own life. He had no fear. He did a great job. I was ready to maybe give James Hetfield [an acting] tip, but he didn't ask for a single one. James Hetfield is the shit!"
Kimmel then cracks the joke, "Of all the stories about Ted Bundy, I never knew he was arrested by Metallica. I had no idea."
To which Efron replies, "Even though I was acting … when I got pulled over by James Hetfield, it was kinda like a dream come true. [For] a lot of dudes, it would be their dream come true."
Check out the full interview below.
What did you think of the Metallica frontman's video? Sound off in the comments below!
[envira-gallery id="197607"]