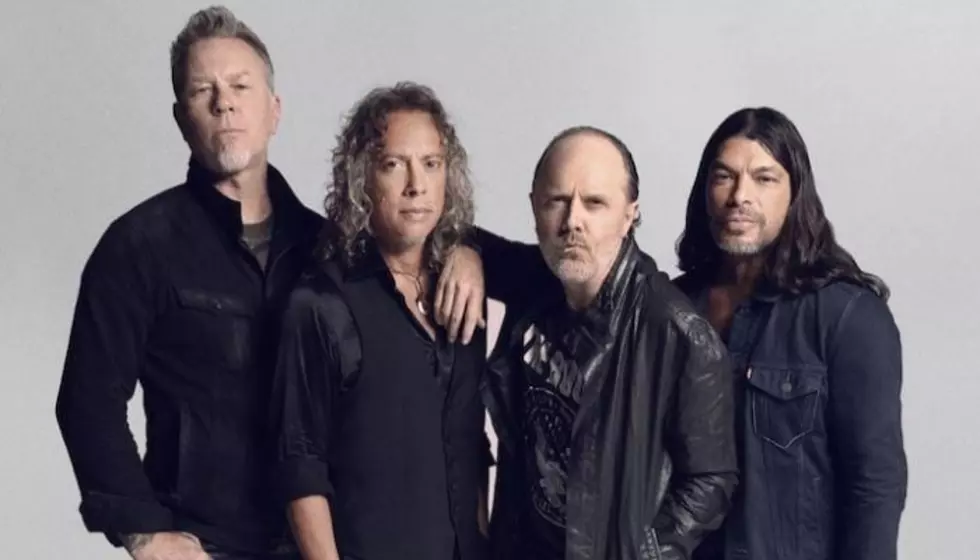 Metallica bringing "S&M2" concert to select theaters for one day only
[All photos via Spotify]
Metallica will be streaming their upcoming "S&M2" concert to movie theaters worldwide for one special night. 
Last March, the band announced they'd be performing two special shows to celebrate the 20th anniversary of their 1999 orchestral album and film S&M. 
The shows will take place on Sept. 6 and 8 with the San Francisco Symphony. Now, we know that if you can't make the show, you can still see it. 
The performance will be aired at select cinemas on Oct. 9. Tickets will be on sale starting August 7 here. 
The band previously performed with the Symphony for the original album and film. The performance will include the original S&M arrangements and renditions of songs featuring the symphony that the band released since the original concert. 
You can check out a video from the original performance below. 
More Metallica news
One Metallica fan used one of the band's songs to combat a wild animal and it turns out, it actually worked. 
Canadian woman Dee Gallant recently discussed an encounter she had with a cougar and how she used heavy metal to save herself. 
Gallant was on a walk in a town in British Columbia with her dog when she encountered a wild cougar. 
"I looked over to the right and there it was," she told Kelowna Now. "I couldn't make it out at first and thought, 'Oh that is a strange color, that's not a tree.'" 
She said the animal started to approach her when she took out her phone to record the moment. 
"It was crouched down, doing that kind of prowl, predator walk they do – that was when I waved my arms and yelled, 'Hey, you stop!' and it did," she said. 
You can see her video below. 
Her words of encouragement to the animal weren't enough, so she did what she had to do — started blasting "Don't Tread on Me" by Metallica. 
"I thought it was the noisiest thing on my phone that would probably scare it," she continued. "That was also the message I wanted to convey to the cougar." 
It turns out it worked as the cougar eventually left her alone and retreated into the woods. 
She said she would "love to contact (Metallica) someday and tell James Hetfield that he saved my life." 
You can listen to "Don't Tread on Me" below and save it in case you ever need to fight off a wild cougar. 
What do you think of Metallica hitting movie theaters this fall? Sound off in the comments down below!
[envira-gallery id="194402"]