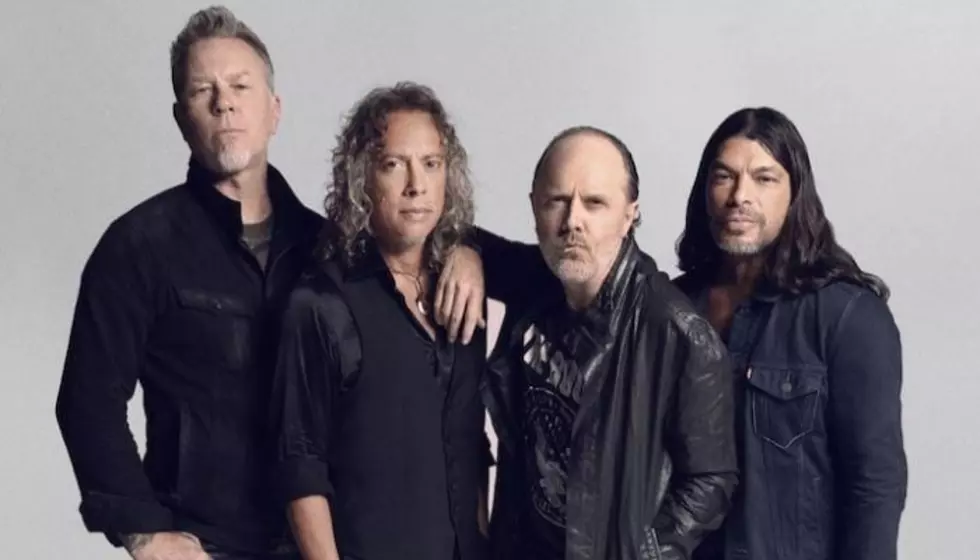 Metallica urge fans to unite at food banks for annual service day
[All photos via Spotify]
Metallica are working to fight back against hunger, and the band are tapping their fan base to make it happen.
This May, the band will be heading out to community food banks, in the hopes that their fans across the country can get in on the volunteer efforts as well.
Read more: Pennywise terrorizes this umbrella with eerie surprise
"We would like to continue supporting the fight against hunger by asking you to give a few hours of your time and unite with other Metallica fans to make a difference," the band wrote in the description of their announcement video – because as Metallica has proven, there's nothing more metal than helping those in need.
There's a list of participating food banks on an official website that you can check out here. Anyone who registers to volunteer on May 22 will get a special All Within My Hands T-shirt emblazoned with the band's non-profit organization. Walk-ins will not be accepted for the event, so if you're planning on helping out, you're going to want to reserve your spot early.
"If you do not live near one of the food banks listed on the site or are unavailable on this day, we encourage you to visit FeedingAmerica.org to find a local food bank in your community. Please share the video, and if you would like to donate you can do so here," the video continued.
With bands like Metallica leading the charge in the fight against hunger, it looks like a swath of volunteers are likely to take to their local food banks in an effort to make a difference. If you're planning on participating, let us know in the comments below, or other ways you work to make a difference in your community.
[envira-gallery id="186695"]