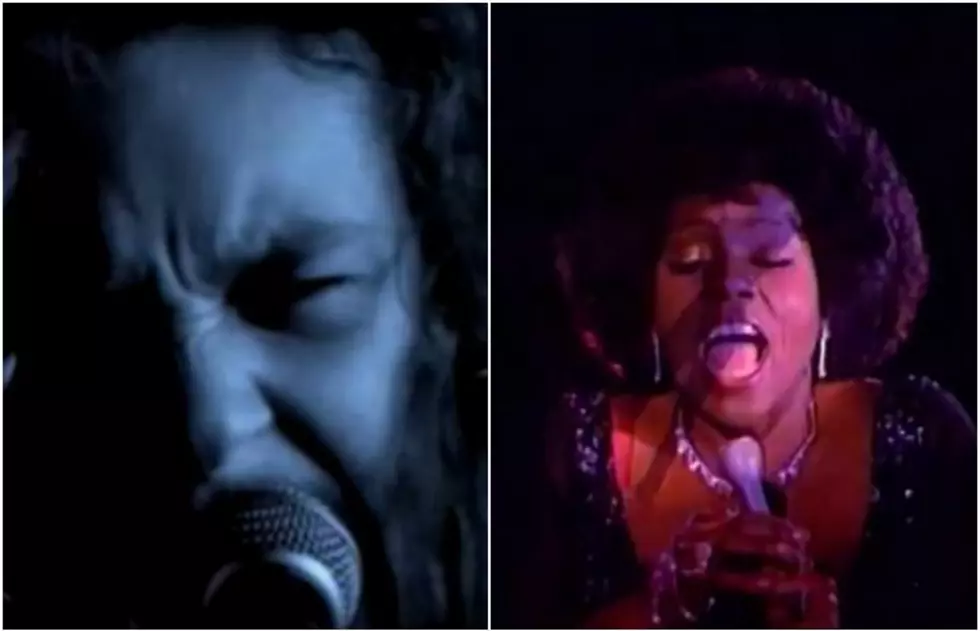 Someone mashed up Metallica's 'One' with 'I Will Survive' and it surprisingly works
[Photos by: MetallicaTV/Youtube, Music of All Times/Youtube]
It's hard to imagine thinking of mashing up artists like Metallica and Gloria Gaynor, or Nirvana and Billy Joel, but Youtuber YepImTheToaster has and it's actually pretty amazing.
Check out some of our favorite mashups below!
Read more: This 36 song mashup basically has every song we've ever loved
There's nothing better than a good mashup, but a mashup that combines two loved yet two so radically different artists makes it even better, which seems to be a specialty for YepImTheToaster. He started making mashups back in 2005 with a mashup of The Beatles and Evanescence. Check it out below!
It definitely seems like YepImTheToaster is a fan of the scene as he's mashed up plenty of the bands in the scene including My Chemical Romance, Paramore, Twenty One Pilots and Blink-182. Ever wanted to hear Green Day and Paramore mashed up? Of course you have!
But one mashup that's had everyone's attention is his mashup of Metallica and Gloria Gaynor. At first, we were afraid, we were petrified, kept thinkin' there's no way this mashup could work but luckily we were wrong. So.. so.. wrong. Check it out and be prepared to listen to it for the rest of the day!
There's absolutely no reason that should have worked so well, yet it's so good that we can't stop listening. What other mashups has YepImTheToaster created that you particularly enjoyed? Let us know in the comments!
Watch more: APMAs 2016 Performance: NECK DEEP perform the ultimate POP-PUNK medley