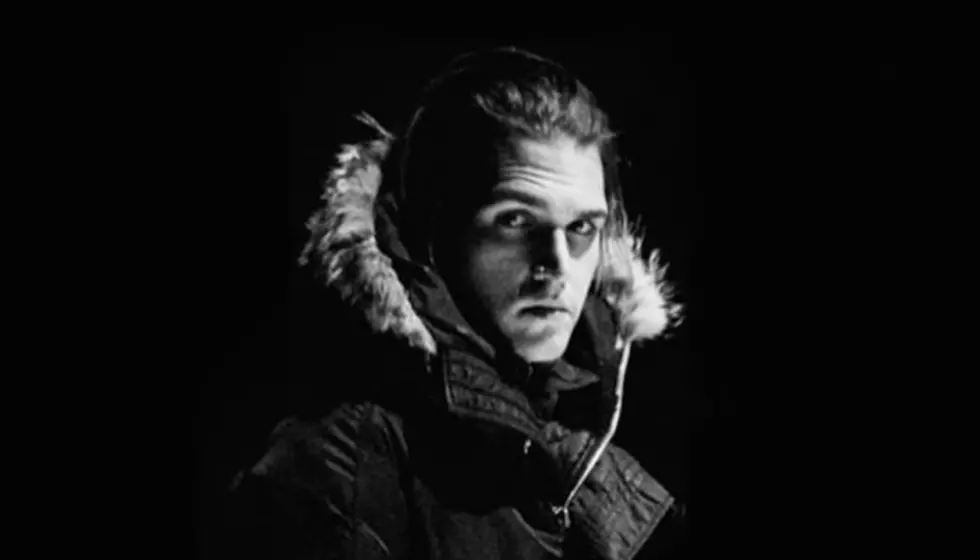 Mikey Way reveals 'Collapser' second issue cover, release date
[Photo credit: Jason Debiak]
Mikey Way has unveiled the cover for the second issue of his comic Collapser and it looks pretty epic.
To backtrack, last month, we found out that  Young Animal, a DC Comics imprint that Gerard Way helped establish, was coming back after a hiatus about a year ago.
Mikey's comic Collapser will be one of the first to mark the return of the trade name.
DC tweeted an announcement of the return, giving a sneak peek at the new series we can expect from the revitalized brand. In addition to Mikey's
Collapser
, the imprint will also release
Far Sector
and Gerard's
Doom Patrol: Weight Of The Worlds
.
The first edition of Collapser will be out July 17, and you can get more information here.
Mikey's collaboration with The True Lives Of The Fabulous Killjoys author Shaun Simon follows protagonist Liam James' adventures after the discovery of a black hole that sets up shop in his chest.
Simon tells Paste that the hero won't be your average tights-clad protagonist and deals with problems that most people his age go through, with a spotlight on mental health.
"I feel like this generation is very open about their internal struggle, which is cool," Mikey says. "I think a lot of our parents, growing up, were told to repress that kind of thing, or it wasn't classified what some of it was. Medicine wasn't there yet. Things weren't diagnosed properly yet. I feel like this generation, they kind of wear it like a badge of honor, which is cool."
Simon echoed the sentiment, saying the problems he and Mikey dealt with serve as clear inspirations for Collapser.
"Liam also suffers from anxiety, which is something that I know a lot of people, Mikey and I, friends and this generation has to deal with," Simon explains. "That's a driving force in his life, that he has to deal with this anxiety, this voice in his head nonstop."
Collapser won't be Mikey's first venture into comics with the musician collabing on a Scarecrow story, "The Ballad Of Jonathan Crane," for DC's Halloween anthology in 2008, according to Comics Beat.
At the time, Mikey chatted with MTV about the venture, stating it wasn't just because of Gerard.
"Nah, it's not just my brother—all my buddies are really into comics, including [famed artist] Jim Lee, who I talk to all the time," Mikey says. "I have this council of comic book geeks — kids I knew growing up, everyone—and we're always having these conversations about books and stuff, these conversations where we go, 'Man, if people could hear what we're saying right now, what would they think?'"
Other Mikey Way news
Way shared an adorable post about his daughter getting a guitar that honestly made us tear up.
On Instagram, he shared a photo of his daughter's two new guitars, which she got because she loves watching her dad play.
"So whenever I play guitar around her, Rowan becomes electrified. She wants her very own pick and wants to strum the strings," Way wrote in the post.
"My good buddy @mschulz83 and the fine folks @fender decided she should have guitars of her very own. She's starting out on the Ukulele, and when the time is right she's moving on up the pink Stratocaster. Proud moment for me!"
What do you think of the cover? Sound off in the comments below!
[envira-gallery id="199143"]
Alternative Press