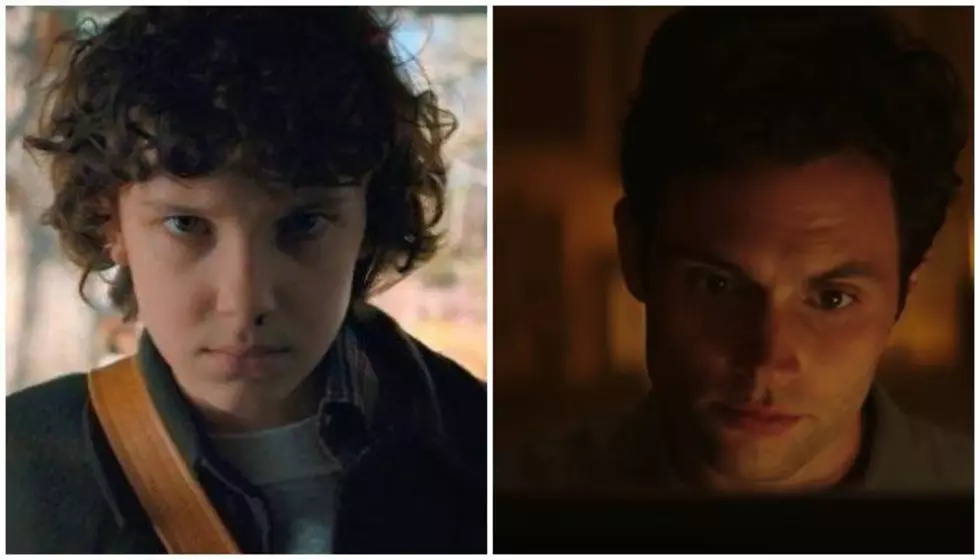 Millie Bobby Brown responds to 'You' character defense backlash
[Photos via YouTube]
A few days ago, Stranger Things star Millie Bobby Brown came to the defense of Penn Badgley's character, Joe Goldberg, on Netflix's latest show, You. She took to Instagram to share her surprisingly positive thoughts on the show's main character.
Following backlash, Brown deleted her post defending his actions. Now, she's responding to the backlash the initial statements received.
Badgley's character is meant to take on qualities of an obsessive stalker. While the character does seem to have kind-hearted moments, his true nature is nothing short of sinister and deadly.
However, many people on social media are construing Badgley's character as just an "intense lover." Brown was one of the people who argued Goldberg's defense.
"So I just started that new show You; He's not creepy, he's in love with her and it's okay," Brown says in a since-deleted Instagram story. "I'm obsessed with it, I'm binge-watching it. Absolute banger, Netflix."
"By the way, I know everybody is gonna say 'Ahhh, he's a stalker, why would you support that?!'," Brown continues. "But like, he's in love with her. Just watch the show and don't judge me on my opinion."
Now, Brown is following up her comments by taking a different stance. The actress once again posted her thoughts to her Instagram story after getting further into the series.
You
Check out the trailer for You below.
What do you think of Brown's response following the backlash? Sound off in the comments below.
[envira-gallery id="195048"]