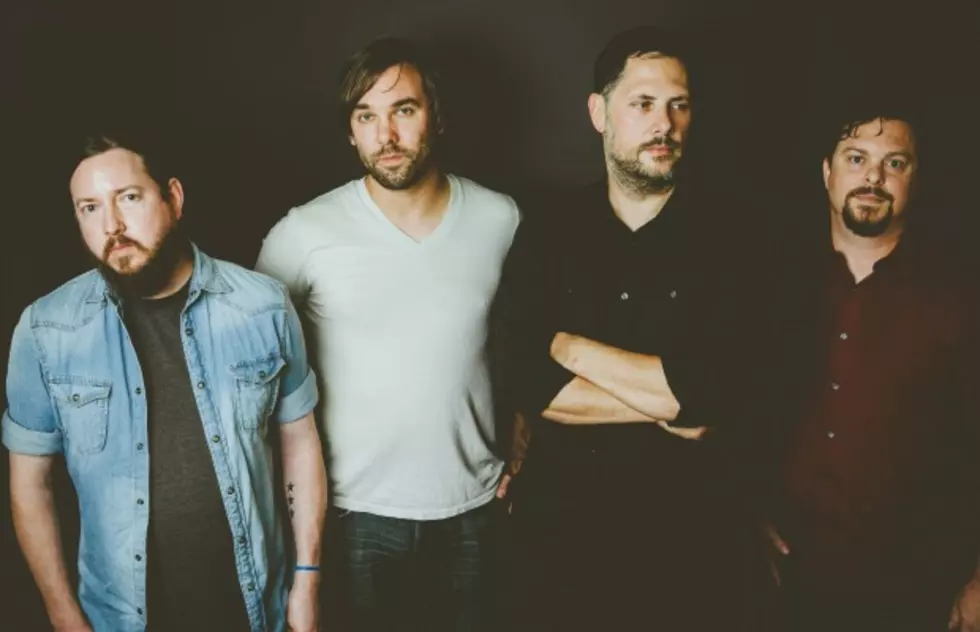 Mineral announce pop up show at tiny Nashville bar
Seminal '90s Texas emo act Mineral are in the midst of a reunion tour, their first in 17 years, with Into It. Over It., and have just announced a pop up show which will see the band performing in one of their most intimate spaces yet: a 150-cap dive bar in Nashville, Tenn. 
The news comes on the heels of a cancelation at Greensboro, N.C.'s The Blind Tiger.
Set to occur in just 48 hours, on Tuesday, Nov. 4, the show will take place at East Nashville haunt fooBAR, and tickets are set to go on sale tonight at 8 p.m. CST right here. Into It. Over It. and Aaron Robinson will support. By comparison, most performances on this run have been in venues with an average capacity of around 500, so getting a chance to witness the reunited rockers in such a cozy space promises to be an especially unique experience.
First announced then subsequently expanded back in the spring, Mineral's tour, which celebrates the 20th anniversary of their formation, has included numerous festival appearances, and will bring the band to Europe, Japan, and Australia early next year.
Formed in 1994, Mineral released two full-lengths, 1995's The Power Of Failing and 1998's EndSerenading, both through Crank! Records, before calling it quits in '98. Though their existence was short-lived, their influence on the emo scene of the late '90s and early '00s was enduring.
Here's a full list of Mineral's remaining tour dates:
Nov 2 - The Fest - Gainesville, FL *

Nov 3 - The Masquerade - Atlanta, GA *

Nov 4 - fooBAR - Nashville, TN *

Nov 6 - Mohawk - Austin, TX **

Nov 7 - Fun Fun Fun Fest - Austin, TX

Jan 31 - Live Forum - Milan, Italy

Feb 1 - Velvet Club - Rimini, Italy

Feb 3 - Bi Nuu - Berlin, Germany

Feb 4 - Gebaude 9 - Cologne, France

Feb 5 - Glazart - Paris, France

Feb 6 - Joiners - Southhampton, UK

Feb 7 - The Exchange - Bristol, UK

Feb 9 - Bodega Social Club - Nottingham, UK

Feb 10 - Brudenell Social Club - Leeds, UK

Feb 11 - Stereo - Glasgow, UK

Feb 12 - Ruby Lounge - Manchester, UK

Feb 13 - The Underworld - London, UK

Feb 16 - O-West - Shibuya, Japan

Feb 17 - Janus - Shinsaibashi, Japan

Feb 18 - Growly - Kyoto, Japan

Feb 19 - Tightrope - Nagoya, Japan

Feb 20 - O-Nest - Shibuya, Japan

Feb 22 - The Brightside - Brisbane, Australia #

Feb 23 - Oxford Art Factory - Sydney, Australia #

Feb 24 - The Reverence Hotel - Melbourne, Australia #
* w/ Into It. Over It.

** w/ Into It. Over It., Knapsack, & The Jazz June

# w/ Garret Klahn (Texas is the Reason) & Arrows