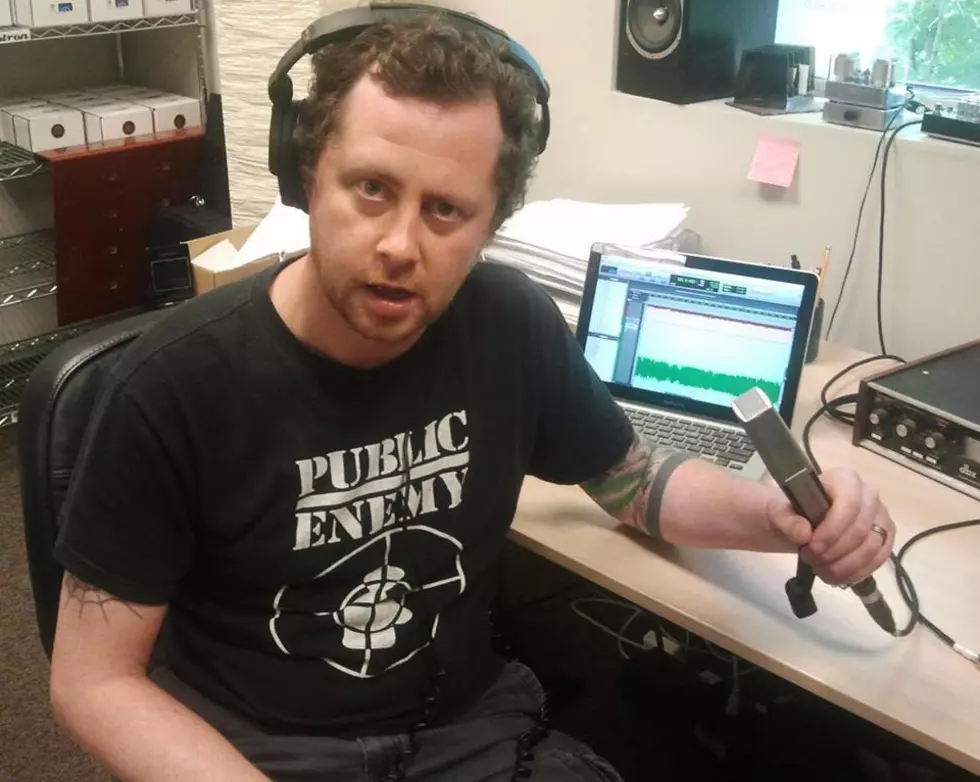 Minneapolis musician Andy Richardson (the Crush, the Book Of Dead Names) found dead at 36
Andrew Richardson, vocalist/guitarist of Minneapolis pop-punk band the Crush, has passed away at age 36. After initially going missing on Monday, September 1, Richardson was found dead Tuesday afternoon along St. Anthony Parkway in Minneapolis. Although a cause of death has yet to be determined, multiple friends and family members of Richardson have alluded to suicide via numerous Facebook posts. He leaves behind a wife and son. 
The Crush released their debut studio album, Tonight Will Ruin Tomorrow, in 2000, and then followed with their sophomore LP, Here Is Where I Cross My Fingers, on Billie Joe Armstrong's Adeline Records in 2002. Additionally, the band opened an arena tour in the U.K. for Green Day, including a show at Wembley Arena. Richardson was also in the bands the Book Of Dead Names and Start:Destruct. 
Motion City Soundtrack's Jesse Johnson eulogized Richardson saying, "I never really post anything on here, but I am very saddened by news of a friend passing this weekend. He was a ray of energy in the Minneapolis music scene. I shared many hours in a van with him, and many nights trying to fall asleep on people's floors after shows. He was also the person that got me to move to Minneapolis and sleep on his couch for months. One of the kindest and most genuine people I've met. I am so thankful I saw him and his son recently and remember him smiling. My thoughts go out to his wife and child. I don't know how someone gets through these things. You'll be missed Andy, but your cocky smile will live on forever in my memory."
Sean Tillman (aka Har Mar Superstar) also commented, "Andy was a loving person that touched many of our lives. Never anything but cool. Depression is real. Affects me too, in a real way. No explanation necessary. Just wish I could've been there in some way."
Below you can listen to the Crush's song, "And For You I'm Dying Now."
Alternative Press sends its deepest condolences to Richardson's family, friends and fans. A memorial fund has been started for his family; you can donate to that here.