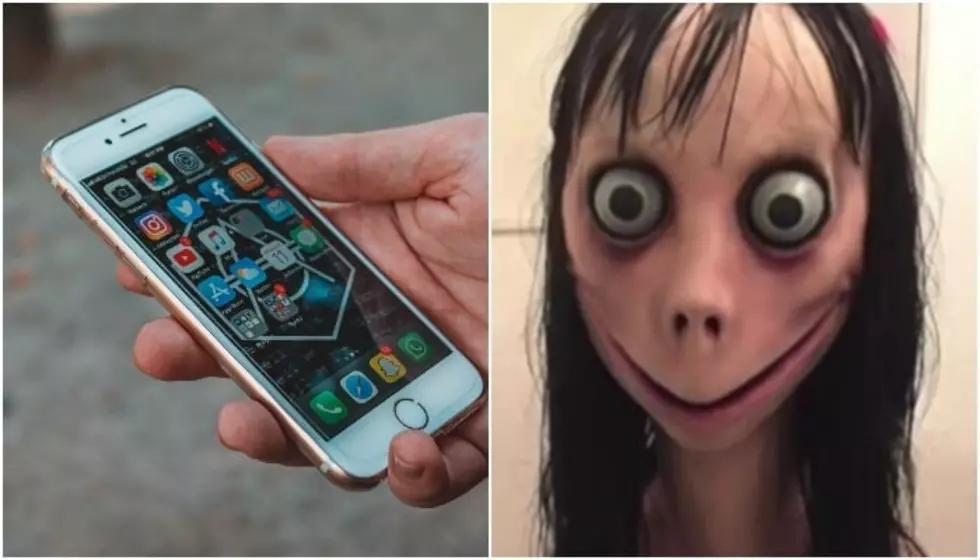 Police issue Momo Challenge warning after "game" resurfaces
[Photos by: Momo/YouTube, Phone/Sara Kurfeß/Unsplash]
The Momo Challenge has resurfaced from the darkest corners of the internet. The internet fad allegedly hacks kid-friendly YouTube content and games to bestow dangerous messages into young brains.
The challenge takes on the form of a "game." However, according to Rolling Stone, Momo, who takes on a strange, creepy woman figure with bulging eyes, tells kids to message her on WhatsApp for "instructions." The character then challenges kids to do increasingly dangerous tasks, which ultimately can lead to self-harm or even suicide.
Additionally, the challenge allegedly tells kids to keep the video a secret, threatening their lives if they tell their parents.
Apparently, the game appears halfway through kids' content to assure parents will be less likely to see it. Momo even allegedly inserts herself on shows such as Peppa Pig and games such as Fortnite, according to CBS.
According to Democrat And Chronicle, Momo is a cropped image of a sculpture from Link Factory, which is a Japanese special effects company. However, The Sun reports that the company has nothing to do with the challenge. 
Reports of the Momo Challenge have been circulating since last year, and potentially even before that. Months ago, the fad was big on YouTube. 
Talk of the Momo Challenge first began in summer 2018 after a 12-year-old girl in Argentina allegedly took her own life because of the "game."
However, it looks like the challenge has resurfaced after the Police Service of Northern Ireland issued a warning. 
Since then, many schools have issued warnings about the challenge.
The new challenge has even gotten the attention of big celebrities such as Kim Kardashian.
[Photo via Instagram screenshot][/caption]
[Photo via Instagram screenshot][/caption] 
Despite parent's high concern, YouTube has issued a statement of their own, saying that they have yet to encounter any actual evidence of the Momo Challenge.
Additionally, according to Express, Instagram has removed three accounts following the Momo Challenge resurgence.
You can watch the newscast mentioned above below.
What do you think of the Momo Challenge? Sound off in the comments below.
[envira-gallery id="195048"]