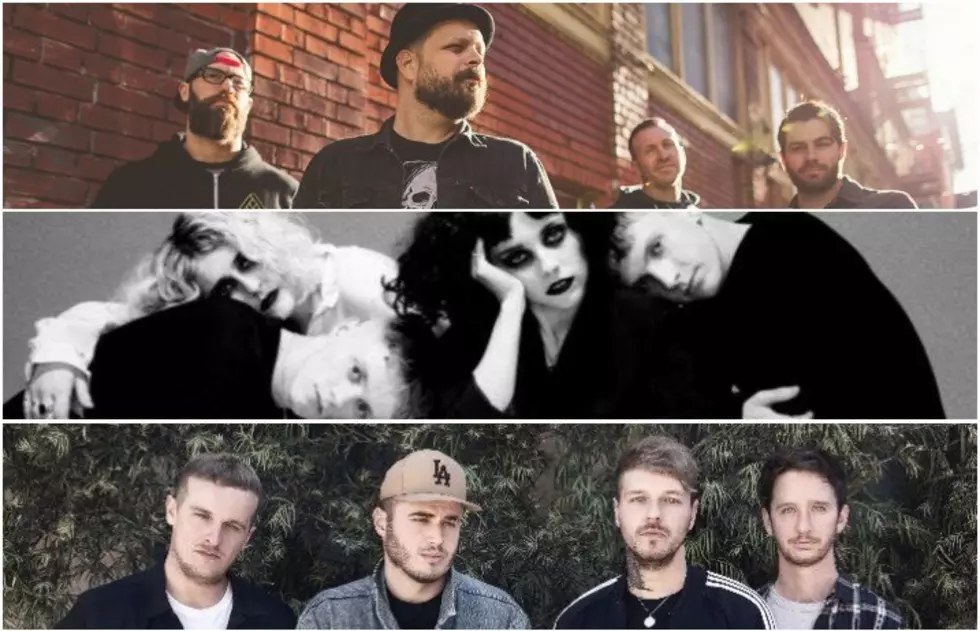 Moose Blood announce special in-store performances and other news you might have missed today
[Photos by: Red City Radio/Jared Scott, Pale Waves/Danny North, Moose Blood/Megan Thompson]
Hear a new song from the Happy Alright—plus, catch Punchline on tour. Check out the news you might have missed today below!
Read more: Snapchat has a new update, and people aren't happy about it
1. Pale Waves released their new music video for "The Tide."
The track is taken from their forthcoming EP All The Things I Never Said, out March 16.
2. Moose Blood announced special in-store signings for I Don't Think I Can Do This Anymore.
The signings will be held in Bristol, London and Canterbury, with I Don't Think I Can Do This Anymore out March 9.
3. Red City Radio announced their new EP, SkyTigers.
SkyTigers is set to be released digitally March 9, and it can be preordered here.
4. Punchline announced spring tour dates.
They'll be taking the Stolen along for the ride.
5. The Happy Alright debuted their new song "Loathe Letter."
It's taken from their upcoming EP Run Home, out Friday.
Watch more: Set It Off share which songs they just can't listen to anymore