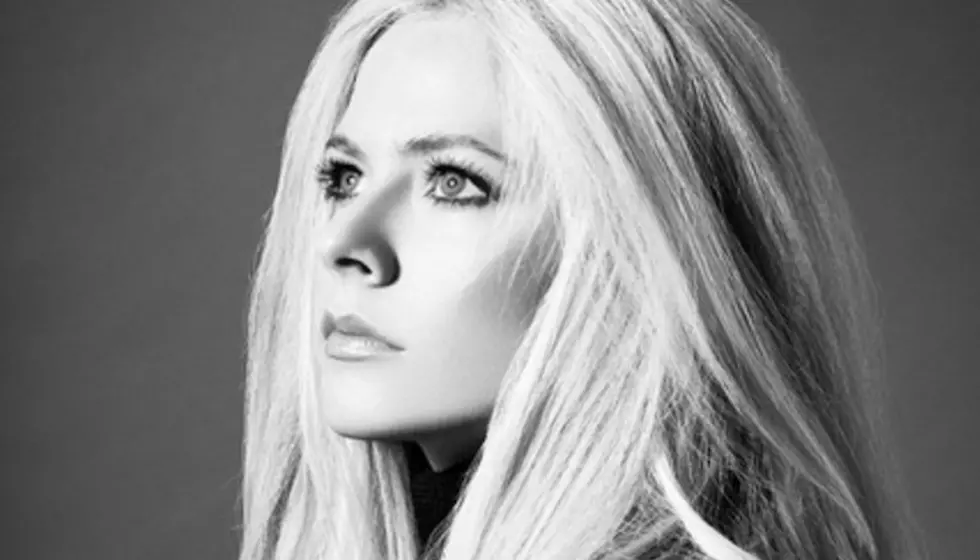 10 underrated Avril Lavigne tracks that show off her unique sound
[Photo via Spotify]
Avril Lavigne really just flew into 2021 with a fire underfoot. Just after her show-stopping collaboration with MOD SUN on "Flames," the long-reigning "pop-punk princess" confirmed that her new album will be coming our way this year.
Produced by John Feldmann and MOD SUN, the 2000s alternative icon's upcoming record is reportedly a return to her roots. Needless to say, we're now swimming in a mixture of anticipation, nostalgia and fervent curiosity—and we're about to dive in deep.
While it would be easy to point to her mainstream hits as demonstrations of the singer-songwriter's unique talents, we prefer to take a different approach. Read on for 10 of the most underrated tracks from Lavigne's discography.
"Too Much To Ask"
It's easy to be overshadowed while sitting on a tracklist with the likes of "Sk8er Boi" and "Complicated." That said, "Too Much To Ask" is definitely deserving of a revisit if it's not already in your rotation. The moody anthem is peak early 2000s Lavigne, winding up some seriously poignant pop-punk energy with some of the most painfully relatable lyrics of the decade.
"Unwanted"
"Too Much To Ask" isn't the only tack on Let Go that's vastly underrated, though. "Unwanted" boasts a much different, sharp-edged tone. Lavigne's powerful, angst-laden vocals cut right through incendiary guitar riffs, propelled by some of the most intriguing hooks the album has to offer. This is one of those songs that's bound to get you thrashing around, whether you're in the mood to move or not.
"Together"
We're willing to bet that you just read "Together" in Lavigne's ever-passionate voice. That's because this is one of those tracks you're not prime to forget, even 15-plus years later. With its punchy but evocative energy, it's honestly a surprise that this song doesn't get the same degree of nostalgic attention as "My Happy Ending" or "Nobody's Home."
"Who Knows"
"Who Knows" is right up there with "Together" in terms of memorability. The track is a standout display of Lavigne's rousing spirit, which says something significant in the context of a discography teeming with punk-rock girl power. It's a ride from start to finish, bouncing between high and lows with an ever-present air of inspiration that could drag you out of any mood.
"Contagious"
We'd probably go so far as to characterize the entirety of The Best Damn Thing as underrated. That is if "Girlfriend" and "When You're Gone" didn't yield more attention than most alums ever even see as a collective unit. We've got to spotlight "Contagious" here, though. In just two minutes, the song will give you a head rush that takes a week to shake. It's vibrant, catchy and lyrically sweet as hell. Classic Avril...
"Everything Back But You"
Listen to the first 20 seconds of "Everything Back But You" and you'll think you're about to dive headfirst into a '90s punk track. Honestly, though, it's not that far off. The song packs a seriously excitable kick into an only vaguely pop-rock package. It's a pretty big swing, coming right on the heels of "When You're Gone," but we're here for the whiplash.
"I Don't Have To Try"
We might as well just cover the whole spectrum of eclecticism brought by way of The Best Damn Thing. Right up there with the preceding underrated tracks is "I Don't Have To Try." In what might just be the pinnacle of upbeat and confrontational Lavigne sass, this song is like the less-popular little sister of "Girlfriend." If it didn't soundtrack your teen years, you probably wish that it did.
"Stop Standing There"
We'll be the first to admit that Goodbye Lullaby marked a serious divergence from what we'd come to expect from Lavigne. Sonic progression is never a bad thing, though, and "Stop Standing There" exists to prove that point. As vividly relatable as any previous release, the song trades edge for a vibrant lightheartedness. It's a bit of a contrast next to The Best Damn Thing, but we're happy to have seen this side of the pop-punk princess.
"Hush Hush"
Think of Lavigne's self-titled era and your mind probably goes straight to "Here's To Never Growing Up" or "Hello Kitty." We can't fault you for that one. They're jams, to say the least. Let's not overlook the record's masterful, highly emotional closing track, though. "Hush Hush" truly ends the album on a high note, navigating through a sea of moods that pull the listener in.
"Souvenir"
When Lavigne returned from hiatus with her 2019 album, Head Above Water, the anticipation was palpable. It's safe to say that both the title track and "I Fell In Love With The Devil" met and exceeded expectations. But we'd argue that "Souvenir" should join the ranks of the album's most iconic tracks. A showcase of not only talent but maturity, the song beautifully demonstrates Lavigne's progression through her near-20-year tenure.
Which Avril Lavigne tracks do you think are criminally underrated? Let us know in the comments below!