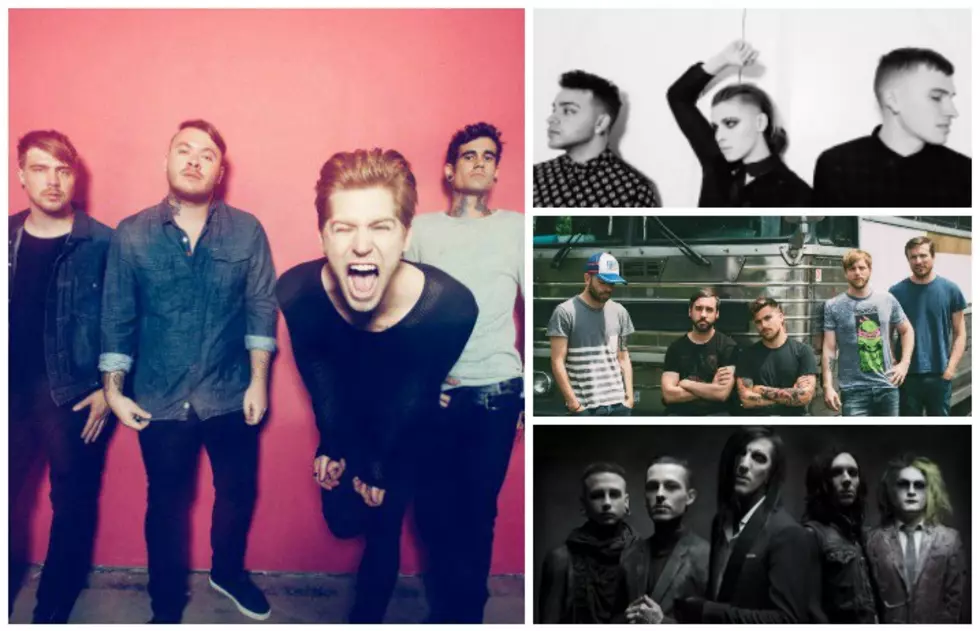 Musicians look back on their best and worst Thanksgivings ever
From warm memories of traditions to that one time grandma ruined the gravy, everyone has memorable holiday moments. In AP #317, we asked some your favorite musicians what their best and worst Thanksgiving dinners were. Here are their stories:
BEST
When I was younger, I had really bad respiratory problems and would always end up in the hospital around the same time. When I was nine, I was in the hospital with pneumonia and I was so bummed that I couldn't be home for Thanksgiving. Around dinnertime, my three older brothers and my parents showed up with some of their friends and all the fixings of a home-cooked turkey dinner. They stayed with me well past visiting hours, laughing, telling stories and making me feel right at home. Having my whole family together like that was one of the best memories I have of Thanksgiving as a child. I look forward to giving my kids the same kind of memories.
I had my best Thanksgiving last year with the guys in Defeater and Matt Greiner from August Burns Red. We were lucky enough to have an off-day in between Cleveland and Cincinnati a few days before Thanksgiving, which we would eventually spend in Toronto. So we offered to have dinner at Caleb Shomo's house for anyone that wanted to come with us. We had a great time with those guys. Tons of shirtless dudes eating turkey and playing ping pong.
My best Thanksgiving was definitely when we were on tour with Title Fight and happened to be in their hometown, so we ended up eating Thanksgiving dinner with Ned and Ben Russin's family. So much fun, great food and we were just so grateful to have a home away from home for the holiday.
EVAN COUTURE — Avion Roe/Saint Cloud
We have a band Thanksgiving every year and our bass player Sean cooks a huge meal. Some of our friends have broken homes and it gives everyone the opportunity to come together and feel like they have a family.
WORST
BRADLEY WALDEN—Emarosa
Thanksgiving is always a stressful time for any family that's not in the movies. Don't get me wrong, I love food, but people are crazy around the holidays. I don't think I've ever had a normal Thanksgiving. There was a year the turkey was still frozen on the inside, so we had to eat steak and potatoes. There was another year where I puffed up on my stepdad because I thought he hit my mom—turns out he just dropped the turkey—but I got mad and threw the potato peeler at the window and broke it (the window, to clarify). Another "worst" year was when my sister went missing during the day; mind you, she was only six at the time. Everyone was so busy with holiday festivities. We ended up calling the police and searching the entire neighborhood for her. We found her under her bed, where she had fallen asleep playing hide and seek. Needless to say, if nothing burns down and the cops aren't called, it's a decent Thanksgiving.
The worst Thanksgiving I can remember is probably when my grandfather on my dad's side died. Well, he could have died months before, but I guess the police found him on Thanksgiving and interrupted our dinner to tell my dad. Luckily, he was a miserable old prick that didn't even talk to my family, so nobody was too upset. I poured one out from the gravy boat for his old bloated ass and that was the end of it.
The worst Thanksgiving ever was a few years ago, when my family celebrated it the day after Thanksgiving. There was no magic at all and my grandma made awful gravy. So obviously, it was the worst.
I don't really have any traditions—I've been touring for the past 10 years and I forget what holidays are even like! Is that too sad?