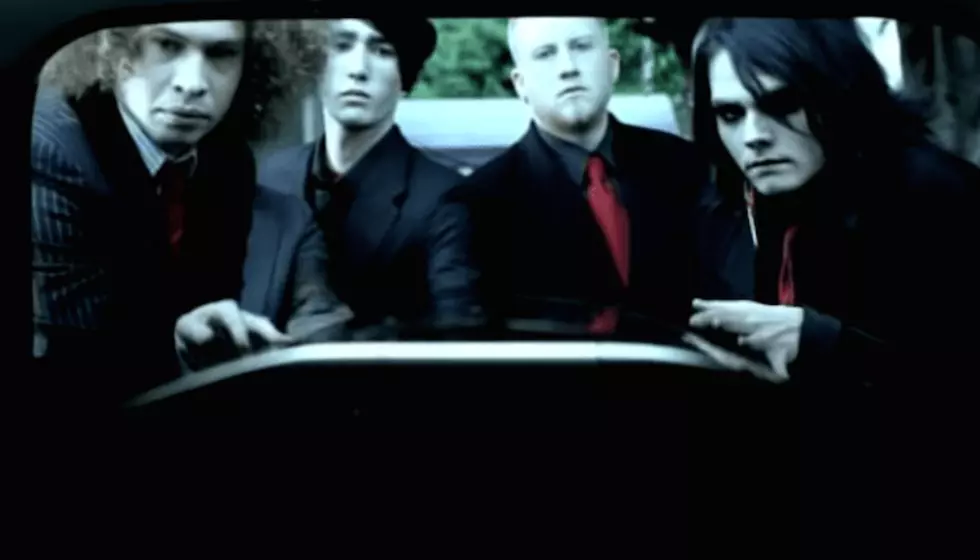 My Chemical Romance go totally '80s in dreamy "Helena" reimagining
[Photo via YouTube]
My Chemical Romance started in 2001, but that doesn't stop us all from imagining them with a different decade-influenced sound. What if they were a barbershop quintet, or a ska band, or heaven forbid—a jam band?
Well, thanks to people better at the internet than us, we can at least imagine what My Chemical Romance would sound like as 80's heartthrobs.
My Chemical Romance covers have been popping up left and right since the beginning. Just recently, two have made it big with Save Face's "Teenagers" cover and then Alex Lahey's cover "Welcome to the Black Parade." The latter being big enough that even the emo king himself, Gerard Way commented on it.
Covers are one thing. Reimaginings seem to be a bit rarer. So check out "Helena" done in a classically 80's way (synths and all) below.
It's incredible. The synths, the chimes, the saxophone and the photoshop is all superb. We think this might be a better ending for The Breakfast Club than "Don't You (Forget About Me)" by Simple Minds, but that's just us.
More My Chemical Romance
Gerard Way has praised Australian pop-punker Alex Lahey's cover of the My Chemical Romance track "Welcome To The Black Parade."
Lahey and her band recorded a cover of the iconic track for the Australian radio station Triple J's recurring Like A Version segment. Watch it below.
Now, Way has personally posted the cover on his Instagram and spoke a bit about what it means to have so many artists covering the band's work after all these years.
"This made my morning! Alex Lahey (@alex_lahey) and her band covering Welcome To The Black Parade. Last month, Frank told me about the beautiful Kimya Dawson (@kimyadawson) cover of Kids From Yesterday, which was so special. Then, a friend of mine just sent me a link to this Alex Lahey cover, which gave me chills (both covers did, really, and both for different reasons)," Way's caption began.
"And what I appreciate about Alex and Co's Parade cover is how much they really went for it, and with all of the additional instruments (those cymbals!) and everyone singing and just smiling and having a good time. Really amazing performance," the post continues. "It's a really nice feeling to see such fantastic musicians appreciating our work."
Check out the full post below.
Alex Lahey is making waves in the pop-punk scene with her sardonic, catchy hooks and outspoken charisma. She released her sophomore album The Best Of Luck Club in May of 2019, which was the followup to I Love You Like A Brother. You can see Lahey and the band's upcoming tour dates here.
Tell us what you think of this radical 80's version of "Helena" in the comments below.
[envira-gallery id="194483"]