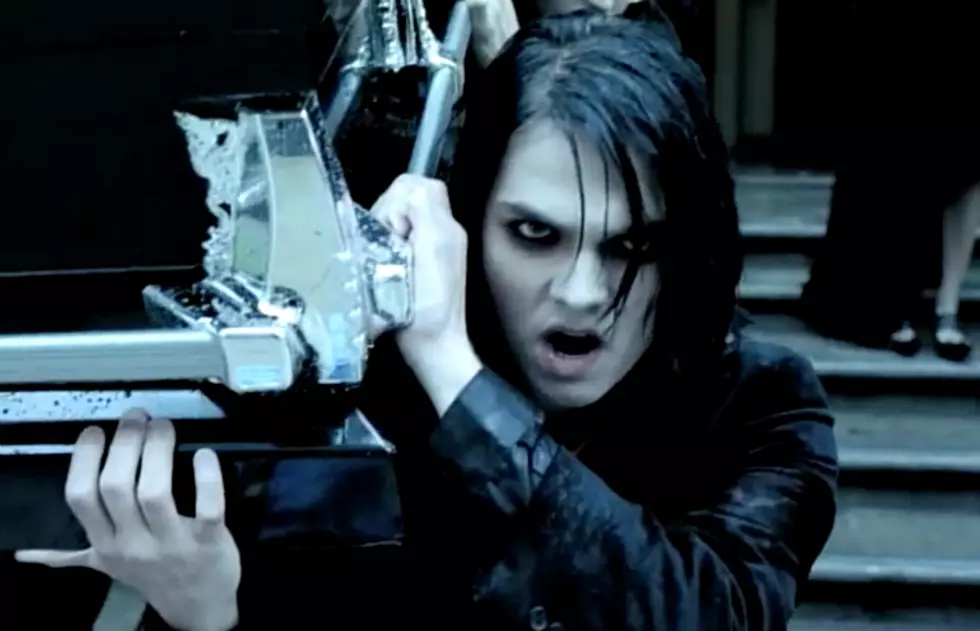 QUIZ: How well do you remember the lyrics to My Chemical Romance's "Helena"?
[Photo via My Chemical Romance/YouTube]
The postponement of My Chemical Romance's 2020 reunion tour was a huge bummer to the emo community. However, with rescheduled dates to look forward to, the wait gives us a good opportunity to better memorize all the lyrics to our dream setlists.
It seems like fans have been making good use of the time, judging by the Billboard 200. The band's live album, Life On The Murder Scene, is currently charting 14 years after its release. We can only assume this means fans are going to show up ready to sing their hearts out.
Do you think you've got all the lyrics to "Helena" memorized? Take the quiz below to find out!
More on My Chemical Romance
My Chemical Romance burst onto the scene in the early 2000s, gaining fame with songs such as "Helena" and "I'm Not Okay (I Promise)." After releasing four studio albums over the course of a decade, the band announced their breakup in 2013.
Fortunately for fans, conclusions aren't always final, and this "breakup" turned out to be just a long hiatus. This idea was speculated heavily in 2019, following a claim by Joe Jonas that they were rehearsing in New York. The band officially announced their return on Halloween that year.
Unsurprisingly, tickets for their December 2019 reunion show sold out immediately, grossing nearly $1.5 million. Fans from all over traveled to Los Angeles, California, and camped outside for the performance, uncertain if they'd have the opportunity again.
These concerns lifted in January 2020, when the band announced a string of global tour dates. The North American leg sold out completely within six hours. Though originally slated for 2020, these dates have since been rescheduled for 2021 in light of the coronavirus pandemic.
Even if you aren't among the lucky fans holding show tickets, there are still plenty of ways to celebrate the reunion era. One fan went through considerable effort to piece together a multi-cam video of their December performance, allowing anyone to enjoy it from the comfort of their living rooms.
The band also have return merch available for purchase alongside face masks, the proceeds of which benefit their crew. Or, if you're in the market for a new Funko Pop!, you might consider grabbing the latest figure from The Black Parade line.
How does your memory of "Helena" stack up? Let us know in the comments below!