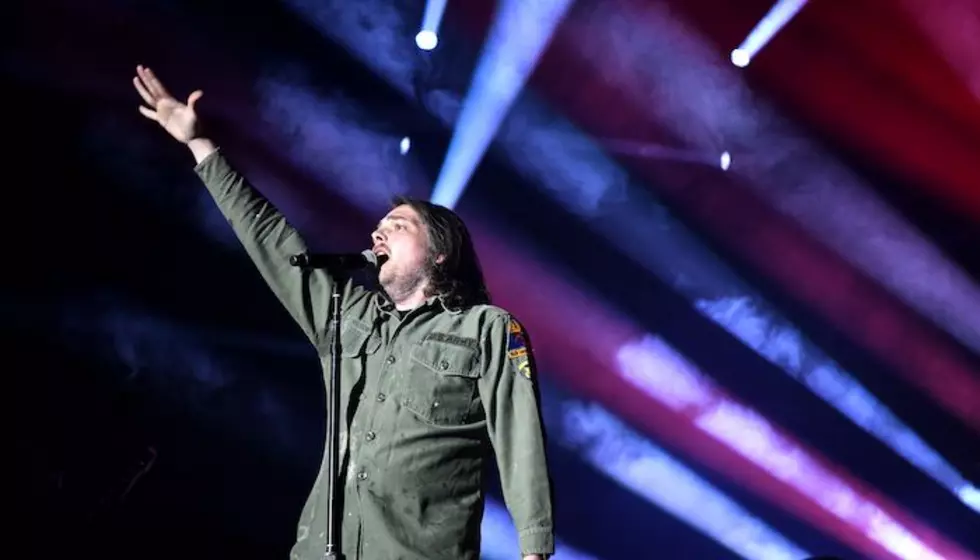 Gerard Way return outfit sparks new My Chemical Romance album theory
[Photo by: Mark Beemer]
My Chemical Romance just closed out the decade with one of the greatest reunions of all time. A ton of mystery still surrounds their return. My Chemical Romance has released very few details regarding imagery, word choice, wardrobe and everything else.
This has led fans to dig very deep into the context of everything. Speculation over any news at all has led to rumors of magic and angels and witchcraft being a theme in this My chemical Romance return. However, that still doesn't lead anywhere. Is the new theme regarding a new album? A new member? Just a tour or wardrobe? Nobody knows.
Theories were swirling of everything My Chemical Romance since they first announced their return. Everything from the statue to their logo and even the code for their website have been used to attempt to guess just what their motive is.
All in all, the use of odd symbols and angels are quite prevalent. This has led many to dig a little deeper into both theories supporting magic/witchcraft and angels.
So we almost surely know that the sigil is for My Chemical Romance. We can speculate that it is very close to the angel Gabriel's sigil as well. And, with all of the other angel imagery that My Chemical Romance has used thus far, angels being involved seems to be a safe assumption as well.
We sure hope we get some answers soon, otherwise, we'll all look so far into it that we go crazy. As always, please take these with a grain of salt: MCR have proven time and again that they are five steps ahead of the world, and nothing is quite what it seems.
What do you think the new symbol is representative of? Sound off below!
[envira-gallery id="194483"]