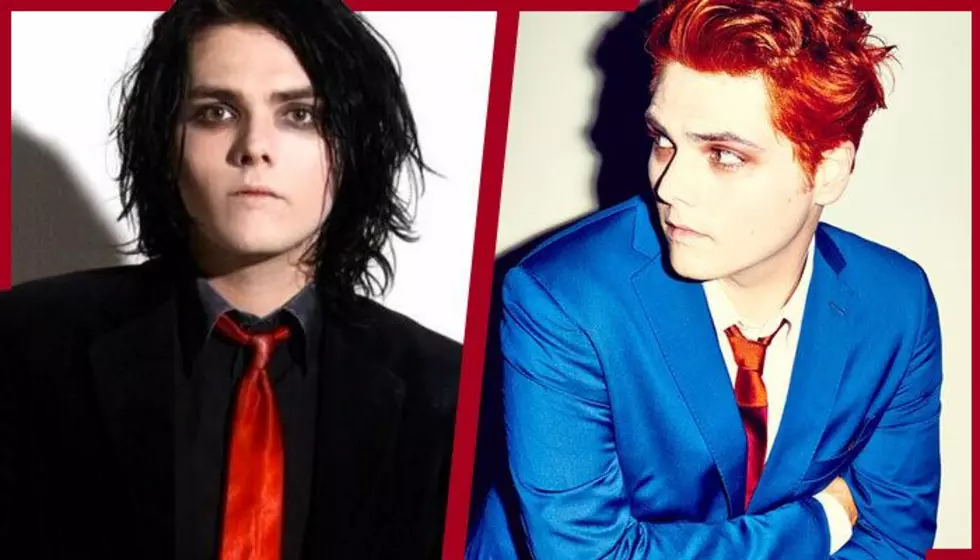 QUIZ: Is this a lyric from My Chemical Romance or a member's project?
2020 was supposed to be the year of My Chemical Romance. Unfortunately, coronavirus has forced the band to postpone their reunion tour shows. This is especially devastating because many fans waited seven years for MCR to return to the stage just to have to see those live show dates get rescheduled for next year.
While on hiatus, the members had the chance to start their own projects or collaborate with other bands. Gerard Way released solo music, debuting with 2014's Hesitant Alien, and even collabed with Ray Toro for a cover of "Happy Together" in 2019. Toro also dropped his own LP, Remember The Laughter, in 2016.
As many Frank Iero fans may know, he's been involved with several projects across his music career such as Leathermouth, Frank Iero And The Future Violents, frnkiero andthe cellabration and Death Spells. Of course, Mikey Way played bass on Waterparks' Cluster EP and Black Veil Brides frontman Andy Black's solo debut, The Shadow Side. Plus, he formed the electro-pop project Electric Century with Sleep Station vocalist David Debiak. 
If you've followed MCR and all of the member's projects throughout the years, then this is the quiz for you. Check it out below and see if you can distinguish if it's an MCR lyric or a line from one of the member's other endeavors.
More on My Chemical Romance
It looks like Frank Iero has some big plans in store for Halloween 2020. On Oct. 2, the multi-talented My Chemical Romance musician revealed that he is launching a new Halloween merch collection this year.
Iero has officially revealed he is celebrating his favorite holiday (and birthday) in style. He is launching an exclusive skeleton-inspired Halloween merch line. The collection includes a Frank Iero tote bag ($24.99), fingerless gloves ($19.99) and a long-sleeve ($29.99). For those of you who want all three merch items, they are available as a bundle for $69.99.
All items are available for preorder and are expected to be released Oct. 23. Head here to shop the new Halloween collection and all of Iero's merch.