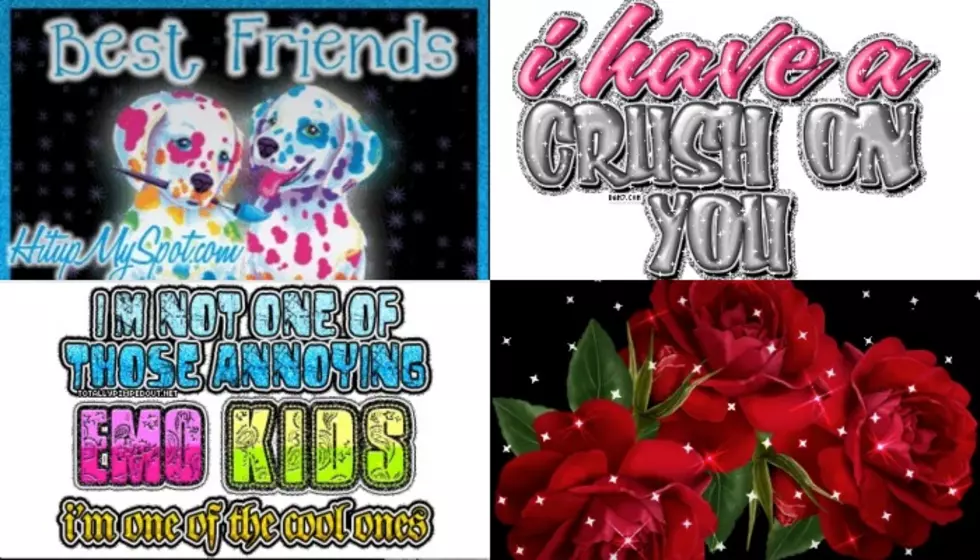 19 Myspace glitter graphics that will take you back to the good old days
Photos via giphy
Oh, Myspace, we miss you dearly.
The days of meticulously picking your top-eight friends and spending hours learning HTML to decorate your profile are long gone, but they will never be forgotten.
One of our favorite things about our profiles were the thousands of glitter graphics that could be used for every occasion. Here are 19 throwback glitter graphics from our Myspace days that will take you way back, guaranteed.
1. A My Little Pony glitter fantasy
2. The classic Playboy bunny logo because it was, for some reason, the unofficial badge of Myspace
3. For wishing everyone you know a very merry MCR Christmas
4. A welcome message to let people know what they were in for on your profile
5. To praise our favorite food to all of our friends
6. And celebrate the best holiday
7. To recognize the most emo Winnie The Pooh character
8. Who didn't have this sarcastic bunny on their profile?
9. This was a great, not-so-subtle way to tell someone you had a crush on them
10. This Fall Out Boy gif really says it all