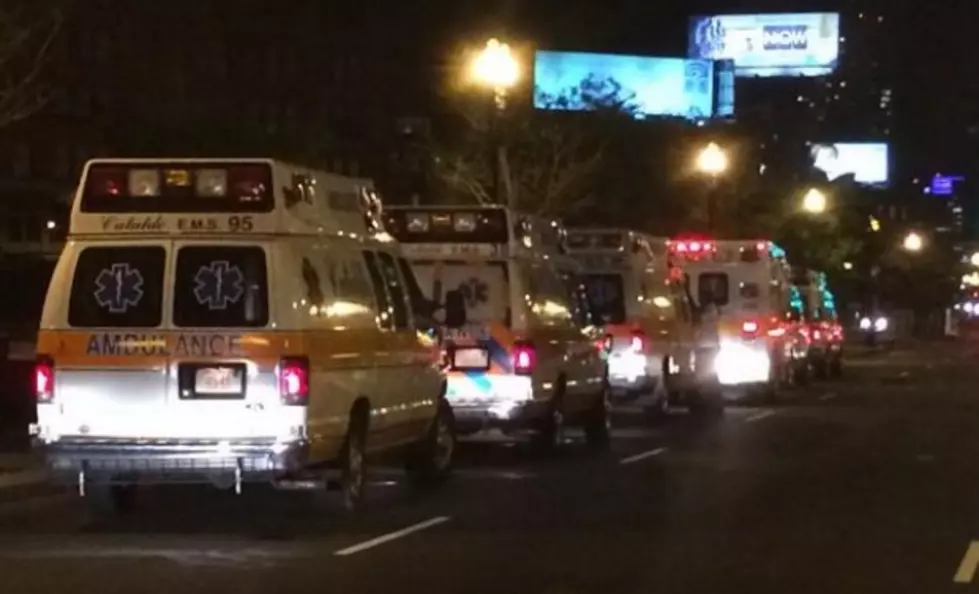 Nearly 40 people hospitalized after Avicii show in Boston
36 people have been hospitalized following an Avicii concert last night at TD Garden in Boston, Massachusetts. According to the Boston Globe, no fatalities have been reported and the patients' symptoms were minor.
According to the Globe, the concertgoers, mostly minors, suffered from drug-and-alcohol related problems. Avicci still performed his full set. While only 36 were taken in, over 50 people were treated or evaluated at the scene.
Last month, 29 people at an Avicii concert in Toronto were also hospitalized for drug or alcohol-related problems. Read a report from the Globe:
"Dozens of concertgoers, many of them minors, were taken to hospitals from the TD Garden Wednesday night suffering mainly from drug and alcohol problems, authorities said.
Michael Bosse, deputy superintendent for Boston EMS, said at the scene that over 50 people were treated or evaluated at the scene, and 36 other patients were transported to hospitals from the Garden. There were no fatalities, and all of the patients' symptoms were minor, an EMS worker said.
'You couldn't breathe if you were on the floor. It was the best and worst time ever,' said 19-year-old attendee Mike Santostefano, who added that he saw 'a lot of people who couldn't handle themselves. People who don't do drugs come here and do drugs.'"
You can see some images from the scene and footage from the show below. 
UPDATE: Also, watch a report from ABC News below.
ABC News report: