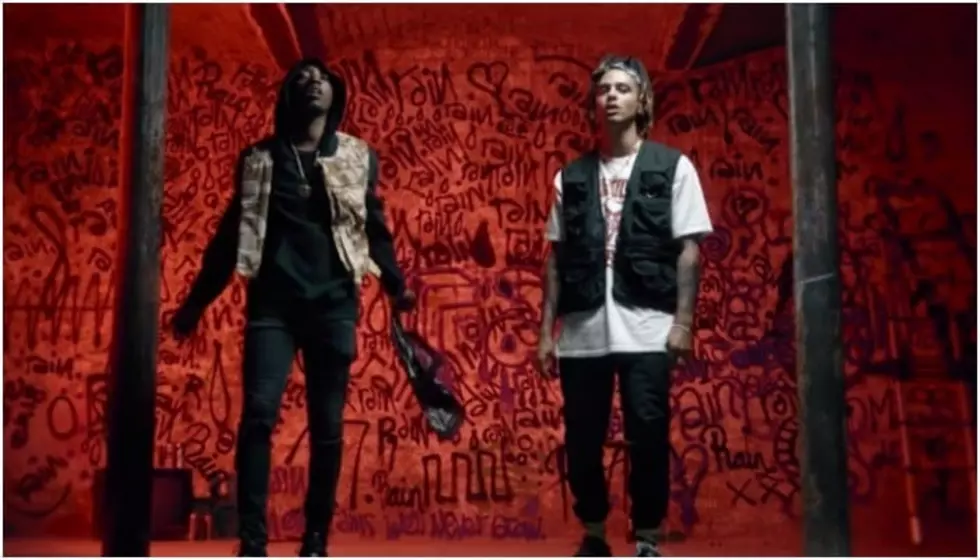 Neck Deep's Dani Washington releases his first solo single
Neck Deep's drummer, Dani Washington, has released his first solo single.
You can check it out below!
Read more: Is Neck Deep's Dani Washington working on a solo project?
A few weeks ago, we reported that the Neck Deep drummer posted a snippet of song to his Twitter account, with the caption: "I'm not scared of singing anymore! Coming soon." 
We imagined that the clip meant that on top of drumming for one of the world's biggest pop-punk bands and running his own clothing line, Washington would be adding a new solo endeavor.
Fast forward to today, it appears that our assumptions were correct as Dani unveiled his brand new track, "I Believe You," featuring Messy Loakz.
Listen to "I Believe You" below:
You can catch Dani on tour with Neck Deep right now!
Neck Deep have taken their Peace And The Panic headlining tour for another spin, and you can check out the list of cities and dates below!
Dates:
9/15 – Nashville, TN @ Marathon^
9/16 – Birmingham, AL @ Workplay^
9/18 – Columbia, SC @ Music Farm^
9/19 – Greensboro, NC @ Arizona Pete's ^
9/20 – Richmond, VA @ National^
9/21 – Long Island, NY @ Stereo Garden^
9/22 – Sayreville, NJ @ Starland^
9/24 – New Haven, CT @ Webster^
9/25 – Buffalo, NY @ Town Ballroom^
9/27 – Pittsburgh, PA @ Mr. Smalls^
9/28 – Detroit, MI @ Royal Oak^
9/29 – Cleveland, OH @ Agora^
9/30 – Toronto, ON @ Danforth^
10/02 – Cincinnati, OH @ Bogarts^
10/03 – Ft. Wayne, IN @ Clyde^
10/05 – Milwaukee, WI @ Eagles Club^
10/06 – Des Moines, IA @ Woolys*
10/07 – Omaha, NE @ Sokol*
10/09 – Boulder, CO @ Boulder Theater *
10/10 – Grand Junction, CO @ Mesa Theater*
10/12 – San Luis Obispo, CA @ Fremont*
10/13 – San Diego, CA @ SOMA *
^Dates with Trophy Eyes, *Dates with Gardenside