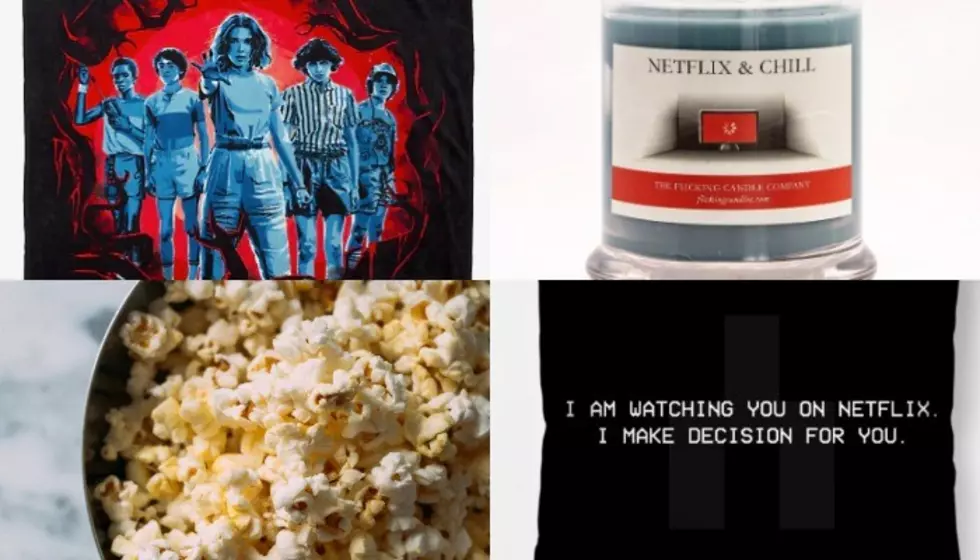 Top 10 gifts every Netflix binge-watcher needs in their life
The holiday season means all we want to do is hide from the cold and watch Netflix, but it's also time to start Christmas shipping. 
Gift buying can be stressful, but if you have someone special in your life who can't stop binge-watching Stranger Things, Chilling Adventures Of Sabrina, The Umbrella Academy and more, we have some ideas for you. 
We've found 10 perfect gift ideas to buy that special someone in your life who makes binge-watching their job. From items to make the couch more comfortable to gifts that allow your friend to show off their love for TV and movies, we have the best ideas for you below. 
1. Buy their subscription for the year – $108+
[Photo via Unsplash][/caption] 
Nothing says "I love you" like gifting someone a year of free TV and movies. It's a thoughtful gift that's practical as you're taking the worry out of someone having to pay their Netflix bill for a whole year. It's also a great last-minute idea if you forgot to get them a gift. 
2. Get them a supportive back pillow – $32.99
Give your friend the gift of comfort this year by upgrading their binge-watching setup. A supportive back pillow will alleviate back pain and allow your friend to spend the most time possible on the couch without needing to move. You could also make this gift even better by coupling it with a heated blanket. 
3. Tuck them in with a Stranger Things throw blanket – $26.90
This will not only keep your friend warm while they're watching Stranger Things all night, but it also shows off their love for the show. It's a great piece of decor that they will always keep on their couch and tell their guests that you bought it for them. Honestly, you should just buy two and grab one for yourself, too. 
4. Make them a movie snack pack – Prices vary
People love homemade gifts, so get creative by making your friend a basket full of their favorite snacks. Don't forget popcorn, candy, cookies and whatever else your friends loves to munch on while they watch their show. You can also add small items such as candles, fuzzy socks, face masks and more to make it the ultimate self-care chill pack. 
5. Surprise them with a cozy Netflix and Chill candle – $16.99
Nothing sets the mood more than candles, and this one is definitely appropriate for Netflix and chilling. It's not exactly clear what it smells like, but it can't be bad with a name like that. 
6. Buy these Chilling Adventures Of Sabrina socks to keep them warm – $6.99
These socks are both festive and cozy, and they basically make you look like Sabrina Spellman without having to try too hard. It's a great simple gift to get someone that's also thoughtful, so you should definitely grab your friend a pair.
7. Treat them with these remote-operated string lights – $12.99
Help your friend upgrade their comfort space with these string lights that you can turn off with a battery. They will really help transform their bedroom with mood lighting that basically traps you into watching bad movies for hours on end. 
8. Get a smartphone projector to make movie night happen anywhere – $43.69
This projector hooks up to your phone and will allow you to air movies wherever you want. Your friend can use this to have large-scale movie nights that they project on the side of their home, on their living room walls and more. 
9. Let them cuddle up with a creepy Black Mirror pillow – $25
This pillow is a little spooky considering your friend will most likely use it to cuddle up while watching Netflix, but that's pretty on-brand for Black Mirror: Bandersnatch. It's also black and won't stand out too much on your friend's couch, so it's perfect. 
10. Gift them an Umbrella Academy graphic novel – $10.99
If your friend can't wait for the second season of The Umbrella Academy to drop, enlighten them by getting them hooked on the graphic novels written by Gerard Way. It will not only hold them over until season 2, but it'll help them have a newfound appreciation for the series.