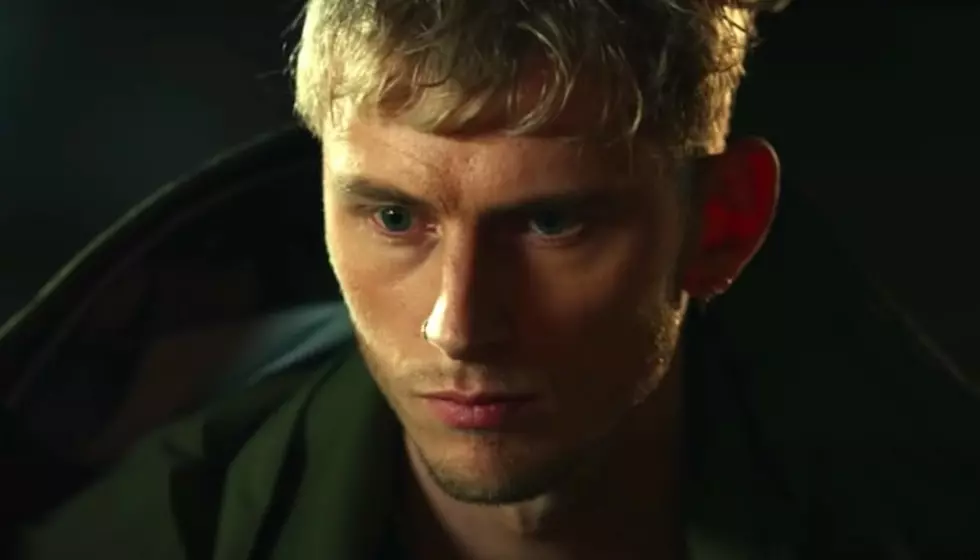 See the trailer for MGK and Jamie Foxx's new sci-fi thriller 'Project Power'
[Photo via YouTube]
Netflix has unveiled the trailer for its new action-packed sci-fi thriller Project Power. Starring Jamie Foxx, Joseph Gordon-Levitt and Machine Gun Kelly, the film is based around a new drug that gives those who take it a unique superpower.
Project Power is set to arrive on Netflix Aug. 14.
In Project Power's first trailer, we learn that Foxx plays a former soldier who has made it his mission to stop the spread of these "power pills." After taking the pills, users experience superpowers including invisibility, super strength and bullet-proof skin. However, the "power pills" also prove to be deadly for some.
Foxx's mission is to not only stop the dealing of these pills, but also save his daughter. We learn in Netflix's first-look trailer that she has been kidnapped due to her knowledge of the drug's formula.
To help with his mission, Foxx's character enlists the help of a local cop who is played by Gordon-Levitt. As well, a teenage dealer played by Dominque Fishback also joins the duo.
Machine Gun Kelly also stars in the new film. The trailer doesn't reveal too much, but we do get a glimpse of his character turning into a literal fire ball thanks to one of the "power pills." Project Power marks the rapper's first return to Netflix since 2019's The Dirt where he starred as Motley Crue drummer Tommy Lee. MGK also acted in the 2018 Netflix Original Bird Box.
The Project Power trailer proves that this upcoming film is the perfect split between a superhero and a crime film. Between the scenes of invisible men robbing banks to Foxx fighting off those looking to access the supernatural pills, Project Power will be an entertaining summer debut on Netflix.
Along with the release of the trailer, Netflix has unveiled the film's official synopsis.
On the streets of New Orleans, word begins to spread about a mysterious new pill that unlocks superpowers unique to each user. The catch: You don't know what will happen until you take it. While some develop bulletproof skin, invisibility, and super strength, others exhibit a deadlier reaction. But when the pill escalates crime within the city to dangerous levels, a local cop (Joseph Gordon-Levitt) teams with a teenage dealer (Dominique Fishback) and a former soldier fueled by a secret vendetta (Jamie Foxx) to fight power with power and risk taking the pill in order to track down and stop the group responsible for creating it.
Some exclusive photos of Project Power are available to view below.
All photos by Skip Bolen/Netflix via Entertainment Tonight
Project Power premieres on Netflix Aug. 14. The official trailer is available to watch below.
Are you excited to watch Project Power? Let us know in the comments below.