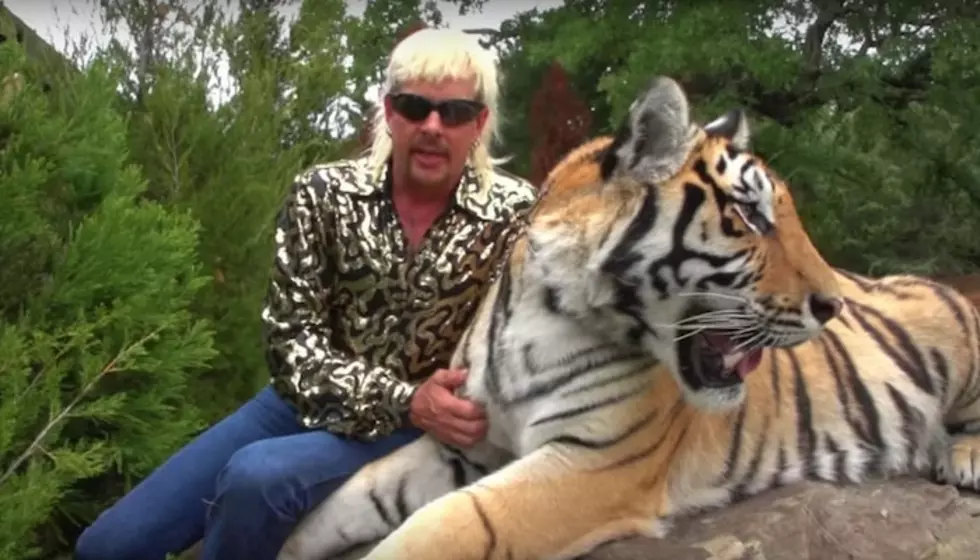 Imprisoning the Tiger King won't stop Netflix from dropping another episode
[Photo via YouTube]
If you, like the rest of the nation (and potentially the world) have finished Netflix's Tiger King: Murder, Mayhem and Madness then you are in luck. 
According to Jeff Lowe, a reoccurring member of the series and current G.W. Zoo owner, Netflix is set to add one more episode of the hit docu-series next week. 
The Tiger King Joe Exotic has captivated the world. Everything from his murder-for-hire plot on his arch-nemesis Carole Baskin, to his many lovers is some of the most compelling stuff of all time. If you haven't read or seen anything about Tiger King, we'll catch you up to speed real quick. 
Joseph Allen Maldonado-Passage (Joe Exotic) is an incarcerated former zoo operator and self-professed most prolific tiger breeder in the U.S.
He ran an exotic animal park in Oklahoma and twice unsuccessfully ran for public office in 2016 and 2018. The documentary series focuses on the feud between Joe and animal rights activist Carole Baskin. It also involves a lot of issues relating to a murder for hire plot as well as the disappearance of Baskin's husband who went missing in 1997. 
The show only consists of seven episodes but that limited-run has inspired everything from blink-182 memes and Marilyn Manson DMs, to Trivium and other metal covers of Joe Exotic's hit songs. Even though the songs aren't really his.
Well, get ready to add one more episode of Tiger King to your watchlist because Lowe gave us the best news in one of the strangest ways. 
Los Angeles Dodgers third-baseman, Justin Turner and his wife received a Cameo from their friend Christie. The cameo was Jeff Lowe and his wife Lauren joking with Turner about wasting seven hours on them. 
The big news is that Lowe says a new episode is coming next week. 
"Hey Courtney and Justin, this is Jeff Lowe and Lauren from the Tiger King show on Netflix," Lowe says. "Thank you for watching the show. Christie said that you're a big fan and you need a life. You just wasted seven hours on us. Take care, guys. We love you. Netflix is adding one more episode. We'll be on next week. We're filming here tomorrow. Take care. Stay safe. And put your mask on."  
Watch the video below.
It is unclear whether or not the new episode will continue the saga of Joe Exotic where the final episode left off. Some speculate this new episode will be a reunion of sorts with the cast talking about the show's appeal and how they feel. 
Regardless, Tiger King: Murder, Mayhem and Madness is the electric factory we needed during this coronavirus quarantine and we can't wait to waste even more time watching it. 
What is your favorite part of Tiger King: Murder, Mayhem and Madness? Tell us in the comments below!
[envira-gallery id="195377"]