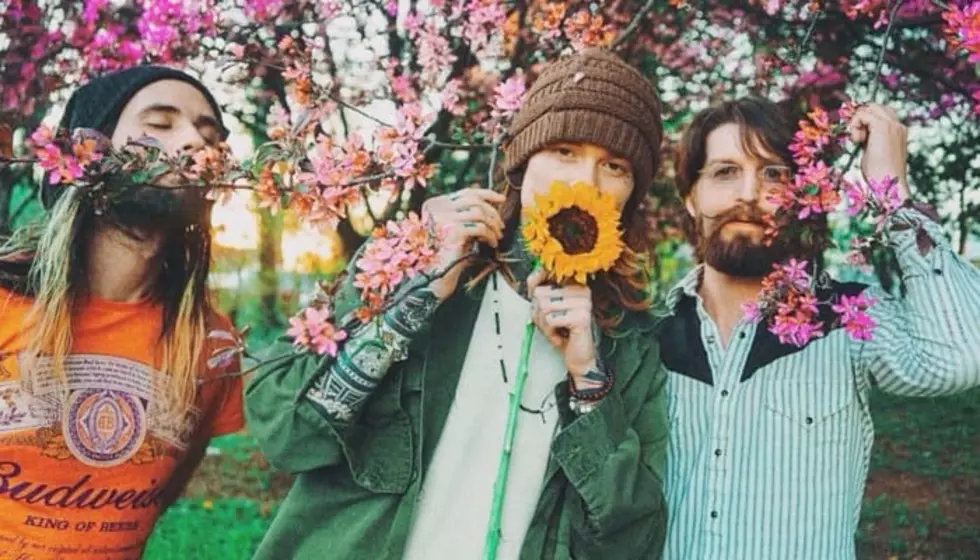 Did Never Shout Never break up? – UPDATED
UPDATE: Wednesday, Dec. 26 at 3:20 p.m. EST
Never Shout Never
Christofer Drew
Twitter
ORIGINAL POST: Wednesday, Dec. 26 at 11 a.m. EST

Rest in peace, Never Shout Never? A concerning Christmas Eve tweet from NSN frontman Christofer Drew leaves fans wondering if the band may have broken up this Christmas, despite the recent announcement of more dates in Mexico as part of their Throwback Tour. Did Never Shout Never actually break up over Christmas break?
That may be the case, as Drew's tweet from Monday (Dec. 24) simply reads, "NEVERSHOUTNEVER RIP." A further explanation from Drew or the band has yet to surface. (And the apparent Twitter accounts for the rest of the Never Shout Never trio—drummer Hayden Kaiser and keyboardist Tof Hoglen—don't seem to address the issue.)
The Missouri-based pop-rockers formed back in 2007, first as a solo vehicle for Drew before becoming a complete band. Their debut full-length, What Is Love?, dropped in 2010 and was followed by early efforts such as Harmony (2010) and Indigo (2012). The band's linchpin Sunflower (2015) was succeeded by this year's All For Love and Emerald Sun.
Prior to the confusion surrounding the band's current status, additional Never Shout Never tour dates were teased for January. See the band's upcoming 2019 tour dates—which are seemingly still scheduled to be happening—down below.
And it looks like Drew may just be focusing his attention on another project. Earlier this month, Drew's label imprint, Loveway Records, shared an Instagram post saying the musician's "New project #AbrahamSnow is chill." (However, since this post went live, the pic in question has been removed from Loveway Records' feed.) See below:
 

View this post on Instagram

 
Dates:
01/25 - Santa Efigênia, Brazil @ Music Hall
01/26 - Água Branca, Brazil @ Via Matarazzo
01/27 - Lapa, Brazil @ Circo Voador
02/01 - Mexico City, Mexico @ Auditorio BlackBerry
02/02 - Guadalajara, Mexico @ Teatro Estudio Cavaret
02/03 - Monterrey, Mexico @ Café Iguana
[envira-gallery id="186668"]