Drake & Josh was an iconic Teen Nick show that only ran for three years, but its impact on pop culture has still not faded.
Many catchphrases from the show are still said today such as, "That is not my job!" and "Hug me brother!" And who could forget the classic, menacing "Megan!"
Beyond these phrases, fans of the show still reminisce over the hit theme song, "Found A Way," which is sung by co-star of the show, Drake Bell. Unfortunately, Bell recently crushed all of his fans hearts by telling them they've been singing the song wrong for 12 years.
The theme song's chorus has always been sung as, "If you open up your mind/See what's inside/It's gonna take some time to realize." In fact, several YouTube lyric videos and lyric websites published the lyrics as such. Bell recently informed fans that the correct lyric is, "It's gonna take some time to re-align." Childhood ruined.
No matter what the real lyrics prove to be, it's still a banger. And hey, if no one hears us singing, we don't have to sing the lyrics correctly, right?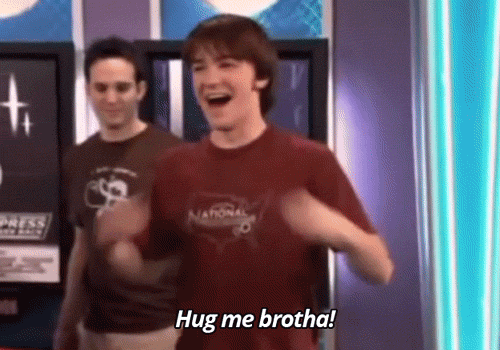 As if that isn't bad enough, Bell also recently discovered the show's house, which was located in Encino, California, no longer exists. Back in February, real estate website Zillow announced that the house had been sold for $1.85 million.
Bell tweeted that the beloved television show house had been demolished in July.
To go with the tweet, Bell also posted a video that showed the property fenced off. The only thing left of the house was the mailbox outside of the fenced off area.
"What's up, everybody? I came to check out the Drake & Josh house and it is gone! All that remains is this mailbox."
The Drake & Josh House is GONE!! https://t.co/VChP5NP76j pic.twitter.com/v3Lu1qIsrl

— Drake Bell (@DrakeBell) July 7, 2018
Even though the house is gone, Drake & Josh live on Hulu now. We can binge-watch away the sadness.