Batman Vs. Superman director Zack Snyder revealed the first official shot of the new Batmobile in a Tweet yesterday. It definitely looks cool and armed to the teeth (it just straight-up has a gun on the front!). But is it cooler than the Tumbler? I'm not so sure. Check it out below:
Can you picture Ben Affleck driving around in that thing? The big reveal of Batman's new ride came right after photos leaked online from the shoot in Detroit. Check out those shots as well: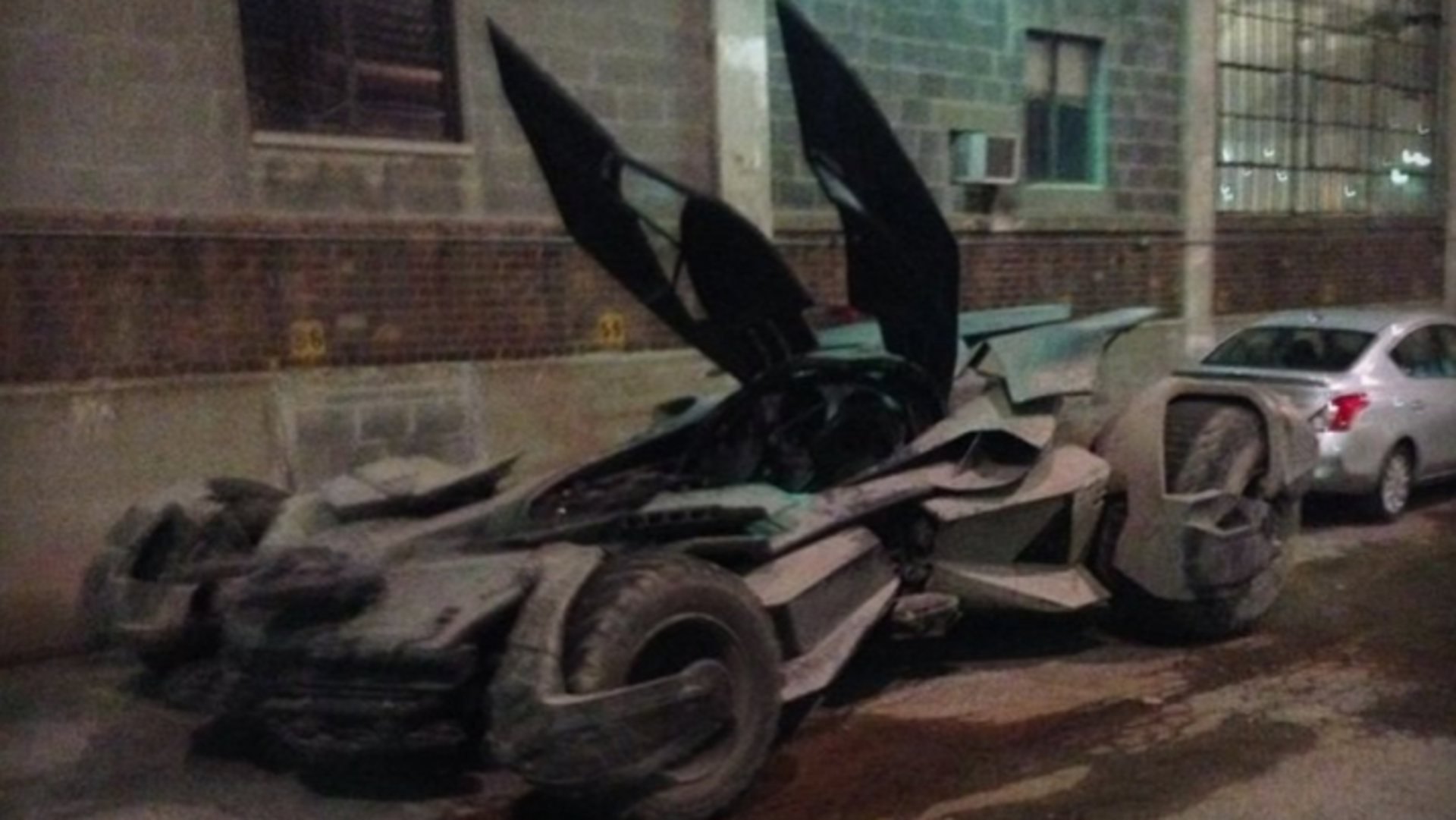 Batman v Superman: Dawn of Justice is the follow-up to 2013's Man of Steel and stars Ben Affleck, Henry Cavill, Amy Adams, Gal Gadot, Laurence Fishburne, Diane Lane and Jesse Eisenberg. It's set for release May 25, 2016.