The Seattle Police Department (SPD) released 35 new photos from the scene of Kurt Cobain's suicide on Thursday. The photos, which are nearly 20 years old, were only recently developed, as the original 35mm film had been stored in a police vault this entire time.
The photos were taken on the scene in 1994 after the legendary Nirvana frontman took his own life. They were only developed as part of a recent re-examination of Cobain's death investigation, which confirmed it was a suicide.
Read CBS News' description of the photos below:
"For the first time, a number of the photos show exactly how Cobain left what police say was a suicide note. It was on top of a planter in the greenhouse with a pen stuck through the center of the note. Although a copy of the note has been previously released, these photos of its placement in the greenhouse have not been.
Other photos depict the scene where Cobain's body was found: a sparse greenhouse room above a detached garage, with one stool as the lone piece of furniture. There are pictures of Cobain's heroin kit authorities say was found at the scene, complete with syringes and other paraphernalia kept in a cigar box."
April 5 of this year will mark the 20th anniversary of Cobain's death. Nirvana will be inducted into the Rock And Roll Hall Of Fame on April 10. However, it was recently revealed that drummer Chad Channing will be excluded from the induction.
Below, you can view 9 of the photos, with the rest on CBS.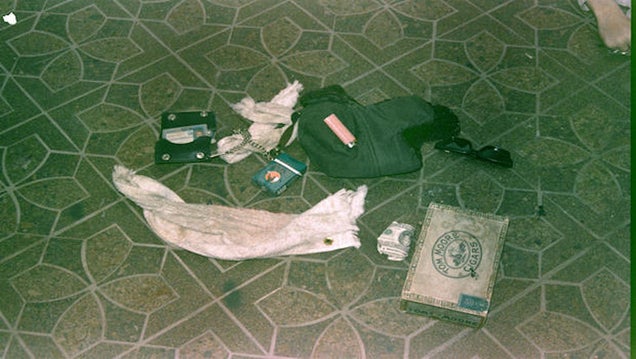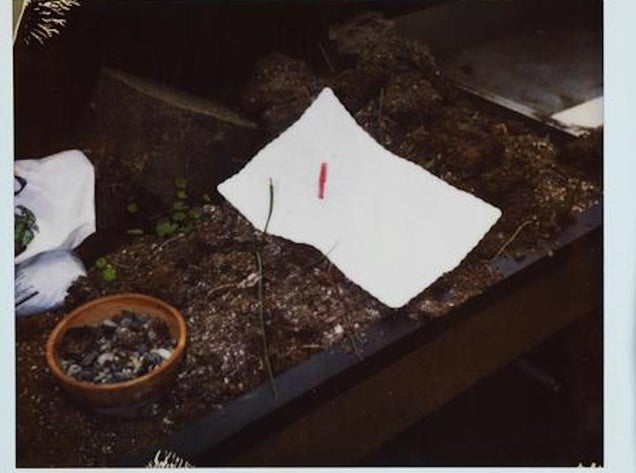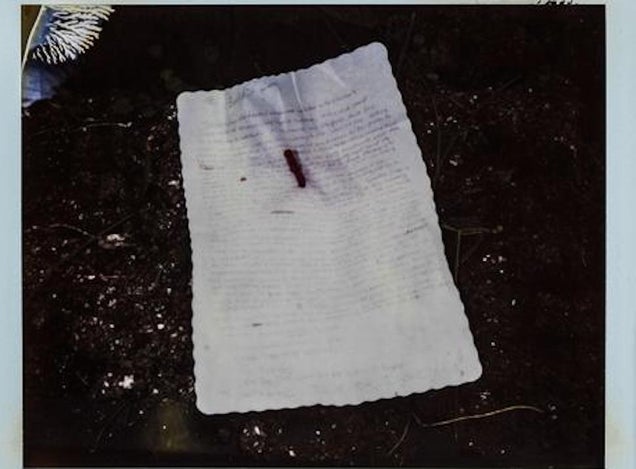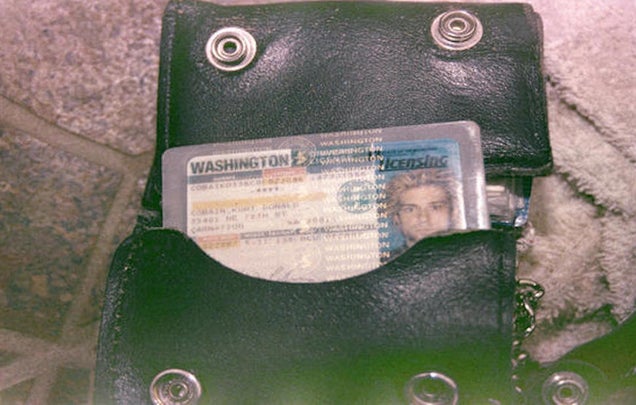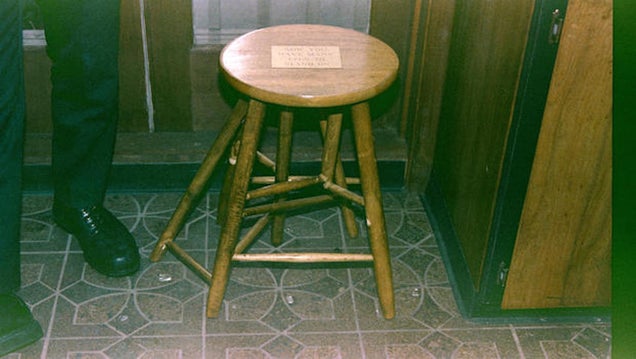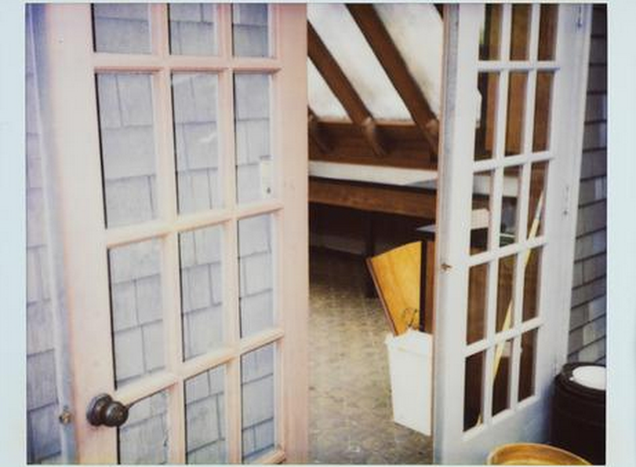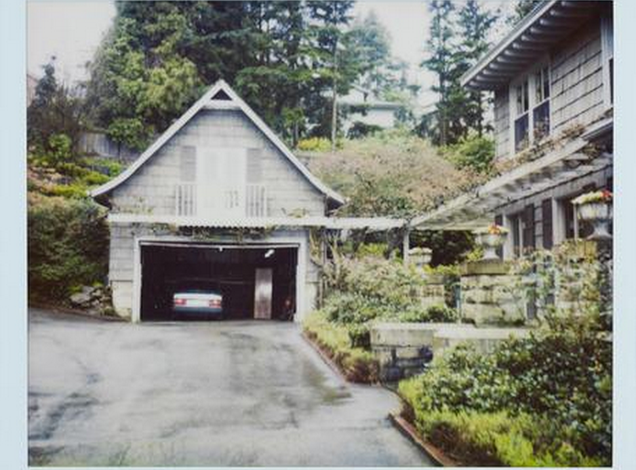 Earlier released photos from last week: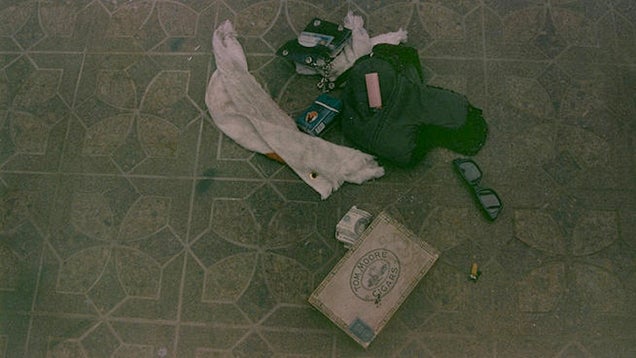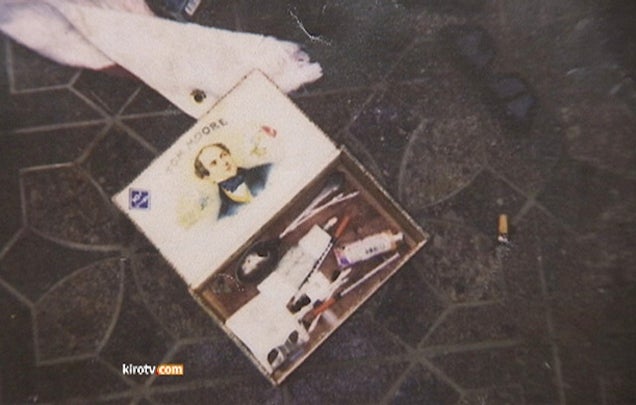 [Photos: Seattle Police Department]