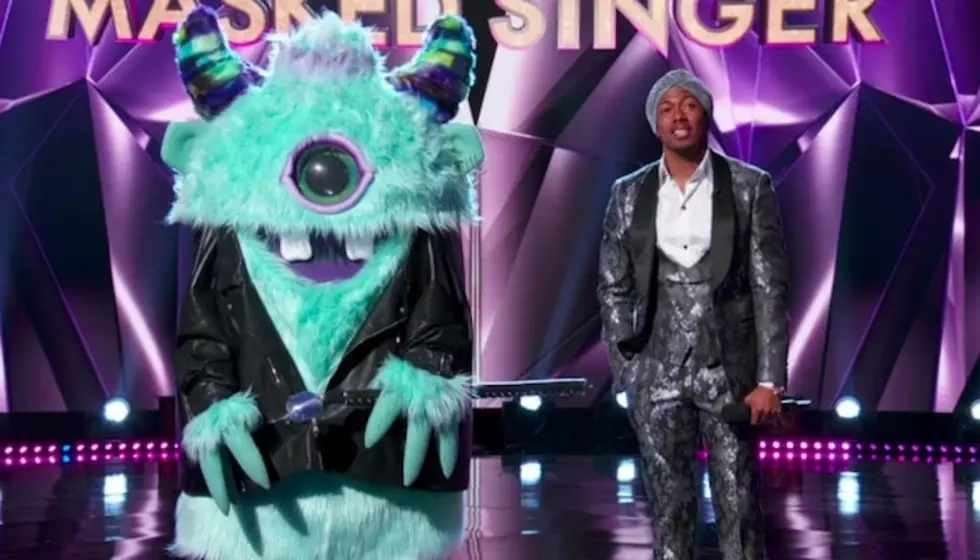 Nick Cannon will still host 'The Masked Singer' after anti-Semitic comments
[Photo via Fox]
Earlier this week, Nick Cannon was fired by ViacomCBS over the recent anti-Semitic comments he made on his podcast Cannon's Class. Despite this, Fox says that Cannon will remain the host of the hit show The Masked Singer.
The network released a statement regarding the decision this week.
The TV personality came under fire on Wednesday after he made anti-Semitic comments on his podcast Cannon's Class. During an interview with Richard Griffin (former Public Enemy member Professor Griff), he referred to prominent Jewish business owners as Rothschilds. The Rothschilds are a family that has strong ties to banking and are often at the center of anti-Semitic conspiracy theories.
Throughout the podcast episode, he consistently makes references to "theys" which he says are "the Illuminati, the Zionists, the Rothschilds." He also argues that Black people are true Semitic people and that Jews just "want to be." He further proclaims that people who don't have melanin "are a little less" and had to act like "savages" throughout history.
His comments sparked outrage and eventually led to ViacomCBS cutting ties with Cannon. ViacomCBS is the parent company of both VH1 and MTV. Cannon's recent firing means that he is no longer apart of the show Wild 'N Out. As well, Cannon will no longer be part of any TeenNick or Nickelodeon programming which he has been heavily involved in throughout the years.
A ViacomCBS spokesperson released the following statement regarding the company's decision to cut ties with Cannon.
"ViacomCBS condemns bigotry of any kind and we categorically denounce all forms of anti-Semitism," the statement says. "We have spoken with Nick Cannon about an episode of his podcast Cannon's Class on YouTube. Which promoted hateful speech and spread anti-Semitic conspiracy theories."
"While we support ongoing education and dialogue in the fight against bigotry, we are deeply troubled that Nick has failed to acknowledge or apologize for perpetuating anti-Semitism. And we are terminating our relationship with him," the company continues. "We are committed to doing better in our response to incidents of anti-Semitism, racism, and bigotry. ViacomCBS will have further announcements on our efforts to combat hate of all kinds."
Despite Cannon's recent firing from ViacomCBS, Fox says that Cannon still has his hosting job for The Masked Singer. The company released a statement this week regarding the decision.
"When we were made aware of Nick Cannon's interview with Richard Griffin on YouTube, we immediately began a dialogue with Nick," the statement says. "He is clear and remorseful that his words were wrong and lacked both understanding and context, and inadvertently promoted hate. This was important for us to observe. Nick has sincerely apologized, and quickly taken steps to educate himself and make amends."
Fox goes on to say that the company "condemns" all forms of hate.
"On that basis and given a belief that this moment calls for dialogue, we will move forward with Nick and help him advance this important conversation, broadly," the statement continues. "Fox condemns all forms of hate directed toward any community and we will combat bigotry of any kind."
Following the comments made on his podcast, Cannon made a public apology on Twitter.
"First and foremost I extend my deepest and most sincere apologies to my Jewish sisters and brothers for the hurtful and divisive words that came out of my mouth during my interview with Richard Griffin," Cannon says. "They reinforced the worst stereotypes of a proud and magnificent people. I feel ashamed of the uninformed and naïve place that these words came from. The video of this interview has since been removed."
"I express my gratitude to the Rabbis, community leaders and institutions who reached out to me to help enlighten me, instead of chastising me," Cannon says. "[I] want to assure my Jewish friends, new and old, that this is only the beginning of my education. I am committed to deeper connections, more profound learning and strengthening the bond between our two cultures today and every day going forward."
Since his firing from ViacomCBS, Cannon is demanding full ownership of Wild 'N Out. Cannon shared a lengthy Facebook statement explaining why he's entitled to the $1 billion brand.
What are your thoughts on Fox's decision to keep Nick Cannon as the host of The Masked Singer? Let us know in the comments below.